Shopping Cart
Your Cart is Empty
There was an error with PayPal
Click here to try again
Thank you for your business!
You should be receiving an order confirmation from Paypal shortly.
Exit Shopping Cart
Calling Scotland's 841,000 Catholics to unite as one voice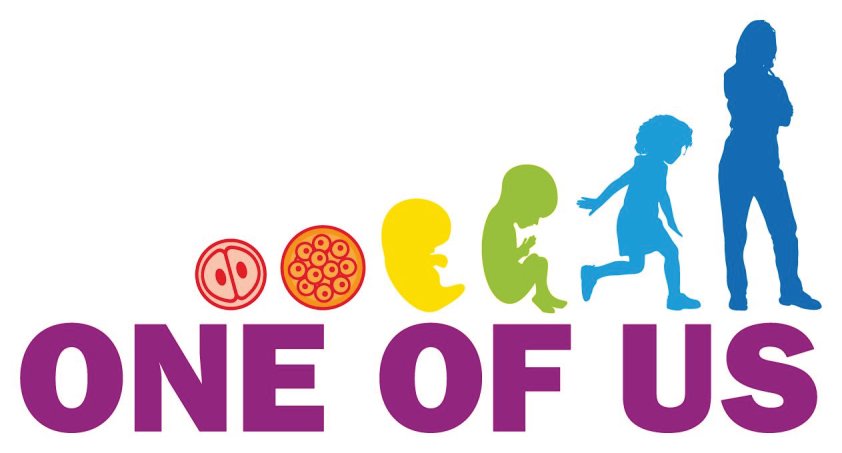 The 'One of Us' Initiative Logo
You may not have noticed it in the mainstream press but a European initiative aimed at protecting the respect, dignity and integrity of the human embryo has achieved a colossal 1.3 million signatures across Europe in support of its aims as we approach a November 1st deadline.
The figure is significant as it means the initiative is – after passing the 1 million signatories mark - now entitled to invite the European Commission to propose legislation around the protection of the human embryo.
As the One of Us website explains, "Based on the definition of the human embryo as the beginning of the development of the human being, which was given in a recent ECJ judgment (Brüstle vs. Greenpeace), "One of Us" asks the EU to end the financing of activities which presuppose the destruction of human embryos, in particular in the areas of research, development aid and public health."
It's a significant show of support for the life of a human being from the moment of conception, and a significant show of disapproval of the act of abortion.  Europe is speaking up for the unborn child and with the number of signatures received there will be no hiding place for those in power across the continent.  They simply have to listen to the people.
The following countries have already surpassed their expected number of signatures supporting the initiative: Austria, Germany, Spain, France, Croatia, Hungary, Italy, Lithuania, Luxembourg, Malta, Netherlands, Poland, Portugal, Romania, and Slovakia.  Unfortunately, countries such as the UK and Ireland are still lagging behind but thankfully they appear to be in the minority!
The One of Us campaign is, of course, still counting on your support and campaigners now hope to achieve 1.5 million signatures!  So if you haven't yet signed the petition please do so now by clicking this link:
One of Us petition.
The World Medical Association has once again reaffirmed its continued strong opposition to euthanasia, reports Peter Saunders on his Christian Medical Comment blog.
The WMA's resolution on euthanasia states that:
Euthanasia, that is the act of deliberately ending the life of a patient, even at the patient's own request or at the request of close relatives, is unethical.  This does not prevent the physician from respecting the desire of a patient to allow the natural process of death to follow its course in the terminal phase of sickness.
It also says the following with respect to assisted suicide:
Physicians-assisted suicide, like euthanasia, is unethical and must be condemned by the medical profession.  Where the assistance of the physician is intentionally and deliberately directed at enabling an individual to end his or her own life, the physician acts unethically.  However the right to decline medical treatment is a basic right of the patient and the physician does not act unethically even if respecting such a wish results in the death of the patient.
Despite the culture of death which is rapidly spreading throughout our world, as correctly predicted by Blessed John Paul II, it is encouraging to hear that our doctors are firmly of the opinion that euthanasia is wrong.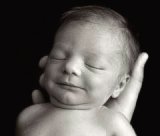 Picture: lifesitenews.com
Just when you thought life could not be valued any less the Belgian Parliament is set to vote to allow doctors to euthanise children. 
Yes, 'lawful' killing of children is no longer to be confined to the womb but will be extended to those outside the womb.  While abortion is a horrific ill and is, in my view, completely wrong, this 'lawful' killing of children is, in fairness to the anti-life brigade, a logical next step from abortion.  And then what?  Well, who knows where we will end up as the various western governments continue to railroad their respective countries into the mythical utopian land of complete and unconditional equality for all, coming at whatever cost is necessary, including death for those who don't quite 'fit in'. 
The net effect of this move by the Belgian Parliament is to treat children no differently to a sick animal like a dog or a cat.  If they are sufficiently unwell, put them to sleep.  It's the most humane thing to do. 
We cannot let these issues lie.  People need to stand up for life more than ever before.  If we don't we run the risk of the anti-life element of society (and it clearly exists) killing us off one by one in order to fulfil their selfish dreams and desires in the strive for complete equality and misplaced perfection across the whole of society.
If you are in support of life then please remember to
click this link to our home page and sign up to the EU Petition for Life
.  It's vital we let our voice be heard, otherwise we simply let death win.  There are literally hundreds of pro-life organisations around the world and also at a local level to whom we can give our support and, of course, our prayers.
The obsession of detecting Down's Syndrome in babies at the earliest possible stage is continuing with the news that a more accurate test has been developed.
Professor Nicolaides, who is leading the research, said "the test is nearly diagnostic.  It tells you almost certainly your baby has Down's or almost certainly it does not." 
He then states, "from a woman's perspective, that is a much more clear message about what to do next."
This last statement is rather worrying as it refers to the result of the test bringing with it a message.  What can he mean by this?  Well, firstly, there can only be two possible results of a Down's test; either the baby has Down's or it doesn't.  Secondly, in most modern societies there are two options for women when pregnant; you either have the baby or abort it.  Given that there are only two options, is the Professor suggesting that, dependent on the outcome of the test, the mother will then be better informed as to whether or not to deliver or abort the child? 
This kind of research is a concern as it is suggestive that there is a difference between babies with Down's and those without.  It is divisive and extremely unhelpful to mothers who, with the rhetoric of modern society, may feel increasingly pressured to abort a child diagnosed with Down's. 
Children with Down's are no different to anyone else other than in the specific qualities given to them by God and those formed during their lifetime.  While I may not be particularly good at swimming, a good friend of mine is excellent at it.  And so is the difference between a person with Down's and one without.
While medical research in furtherance of life is to be respected and encouraged (provided it remains within the bounds of Church teaching) there can be no place for research which is of a mind to better inform a woman as to whether or not to willingly end the life of her child.
For the full BBC story please click the link, below:
/