Shopping Cart
Your Cart is Empty
There was an error with PayPal
Click here to try again
Thank you for your business!
You should be receiving an order confirmation from Paypal shortly.
Exit Shopping Cart
Calling Scotland's 841,000 Catholics to unite as one voice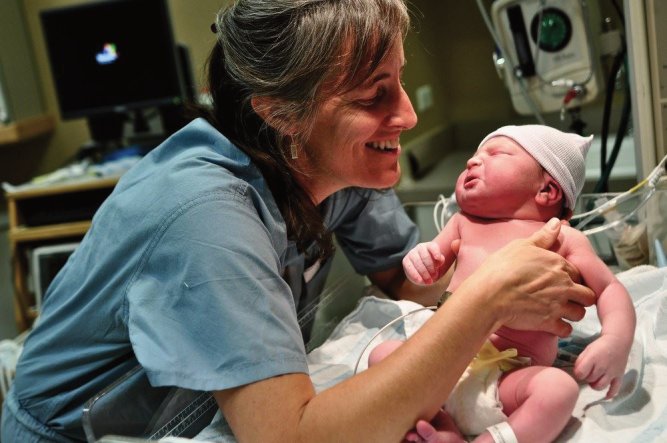 Children should be safe in the hands of midwives
The Chief Executive of the Royal College of Midwives (RCM) is facing calls to resign after announcing that the organisation supported the removal of the 24 week time limit for abortions in the UK.  Cathy Marwick has caused consternation among RCM members, many of whom have signed an online petition seeking to distance themselves from the RCM's stance.  They have also accused her of failing to consult on the issue. 
Marwick, who is the chair of the UK's biggest abortion provider BPAS (British Pregnancy Advisory Service), has not surprisingly been accused of a conflict of interest given her two roles.  One midwife from Northern Ireland said: 'Anyone advocating allowing abortion up to birth, I think is so sad and tragic, but to have my own representative body coming out in support of this extreme view is very disappointing. I know she's our chief, but there is clearly a conflict of interest. On something as big as this, she should have consulted us.'
Dr Peter Saunders, head of the Christian Medical Fellowship, said: 'It is bitterly ironic that the RCM, the supposed champion of safe childbirth and antenatal care, should be backing a campaign seeking to legalise the killing of unborn children up until birth. It is even more extraordinary that their chief executive, who also chairs BPAS, should be spearheading this initiative without apparently even consulting her membership. It is an extraordinary abuse of power.'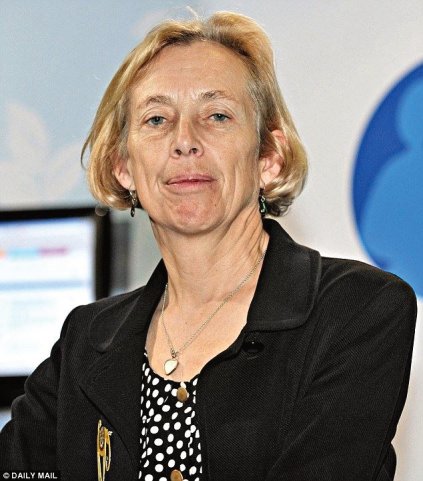 Cathy Marwick
Democratic Unionist MP, Jim Shannon, has vowed to raise the matter in Parliament this week.  He said: 'I will ask the Secretary of State for Health what discussions he has had, or will have, with the RCM and BPAS. My concern is that scrapping the 24-week cut-off would be absolutely disgraceful. I would have thought the RCM should be protecting unborn life. Its chief executive has this dual position and many people would say you can't have that.'
It is deeply disturbing that the very people who have for hundreds of years facilitated the safe passage of new life into our world are now being encouraged to compromise that ethos and be prepared to kill off that life.  Indeed, medical advances are strongly indicating that the abortion time limit should be reduced as a result of the increased survival rate of babies before the 24 week mark.  There is absolutely no indication that the abortion time limit should be increased, never mind scrapped altogether.  Any attempt to increase or abolish the 24 week limit flies in the face of scientific and medical fact, and it once again raises the question as to whether the wilful destruction of innocent human life by abortion should be allowed at all.
Our smallest, youngest, most vulnerable children should be safe in the hands of our midwives.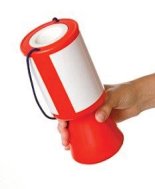 Comic Relief's support of abortion is well documented and has been an ongoing topic of concern for a number of years among pro-life advocates.  Another charity well known for its abortion links is, rather ironically, Save the Children.
But did you know that Barnardos recommends Marie Stopes on its 'links' page or that Childline promotes abortion as a 'legitimate choice'?  Did you know that the British Heart Foundation has assisted in raising £12m for stem cell research?  And did you know that UNICEF promotes chemical and surgical abortion and provides confidential sexual and reproductive health information and services to children from 10 years of age?
And while it would be fair to say that these charities provide much needed help and assistance in other areas of their work, there is very little doubt that some of what they do does not square with the pro-life view, a view that is non-negotiable if you are Catholic.
There is no need to deprive needy people because you value all life from the moment of conception until natural death.  You can politely decline to become involved in anything relating to anti-life charities or you can respectfully agree to take part in activities but say that money you raise will be going elsewhere.  The fact is, nobody needs to be deprived of your genrosity.  You have alternative options available to you.  It's just a case of knowing which charities to support and ensuring that, in your charitable giving, you continue to protect all life.
Please read the following text from John Deighan of the Catholic Parliamentary Office and please click the links to contact a House of Lords peer and also add your name to the petition. 
This proposed new legislation, along with abortion and euthanasia, will mean the eradication of disabled people from our society.  Such a process is completely wrong and is inequality at its evil best.
Here is what John Deighan has to say:
The promotion of three-parent embryos has been based on compassion for victims of genetic disorders. It involves creating embryos from the DNA of two women and one man.  Some women have defective mitochondrial in their cells and this is replaced by the healthy mitochondrial of another woman.  Efforts to overcome illness are obviously a crucial feature of a decent society but the genetic manipulation that is now proposed will not cure anyone.  It will instead be aimed at ensuring that disabled people are eradicated from society. 
Creating quality assurance procedures for manufacturing human embryos is a dangerous attack on the inherent dignity of human life.  It also involves making changes to human DNA which will be passed down through the generations even though the full implications of the changes are not understood. 
Countries around the world outlaw such genetic manipulation and international human rights laws prohibit it.  However Members of Parliament are defying these concerns and have approved the Human Fertilisation and Embryology (Mitochondrial Donation) Regulations 2015 which permit the procedure.  The House of Lords will now vote on the matter on 24 February 2015 and they have the opportunity to overturn the decision. 
You can help by contacting a member of the House of Lords (you can write to as many peers as you like!). This can be done easily at this link: 
www.stopgm3parentbabies.com
If you want to read a recent Scots Catholic article on Three Parent Babies,
click here
.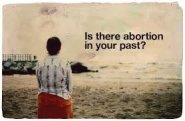 There are some fascinating facts about pregnancy which, if more widely known, could provide help and healing for countless people affected by abortion.
Fetal cell microchimerism is not particularly well known yet it is a medically accepted biological process.  Essentially, it means that a mother carries cells from every child she ever conceives.  Therefore, a mother has biological knowledge of every one of her children, even if they are aborted or miscarried.
Research also shows that cells from aborted or miscarried children also pass to other offspring.
This little known biological process is only just starting to become more widely known, despite having been accepted by medics for some time.  The Scientific American carried an article on it in 2008 (Your Cells Are My Cells by J Lee Nelson).
Project Rachel founder Vicki Thorn has looked into the process in great detail and, in a recent appearance on the 
Catholic Answers
podcast, Vicki explained how she has used it to bring healing to people affected by abortion.  The hope is that mothers and fathers will draw comfort from the fact that  a part of their child lives on and that this will help them in their healing process and also make the memory of that child more real.
Vicki has also tackled the idea of society downplaying the role of fathers and reports that 80% of men experience what is known as 'courade' in the presence of their pregnant partner.  This means that the father experiences symptoms of pregnancy along with his partner, and may even mean the father becomes aware of the pregnancy before the mother.  Therefore, the father is more attached to the pregnancy process than many may think and he too is greatly affected by abortion.
Vicki also speaks about the affect abortion has on the various parties involved; commenting that only 30% of marital relationships survive an abortion loss.  The principal reason for this would appear to be a loss of trust, mostly because there are fears that another pregnancy may lead to another abortion.
Men and women who have suffered abortion losses often have difficulties in subsequent pregnancies and a British study has found that women with an abortion loss were 33% more likely to give birth prematurely with an even greater chance of extreme prematurity. 
We can only hope and pray that one day every person in our world will hold true the intrinsic value of every human life.  However, while this is not the case, we must do what we can to bring comfort to those who have been affected by abortion and let them know that all is not lost.  Fetal cell microchimerism ensures that all is not lost and that every child lives on with their mother, father, sisters and brothers.  No family ever forgets its children.
Please also visit our own page on abortion which details places where you can seek help if you have been affected by abortion or are considering having an abortion. 
Click here to visit the page
.
Westminster has today voted to allow for three parent babies in the UK.  The vote, in the House of Commons, was by a majority of 382 to 182.
The matter will now go to the House of Lords where it will be further debated.
Keep praying that all life will be protected, including the most vulnerable in society.  It is the most vulnerable who appear to be at greatest risk, and who are being pushed further and further into the margins of society.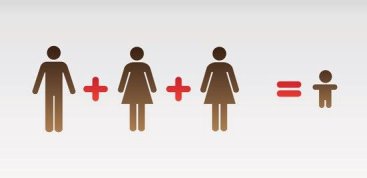 Later today, the UK Parliament will vote on whether to introduce laws to allow the creation of 'three parent babies'.  It is a move that must be resisted for a number of reasons and it is sincerely hoped that MP's will vote overwhelmingly against allowing the procedure.
While proponents argue that it will help root out certain conditions, including some disabilities, we should not be fooled into thinking this is a simple exercise in making the human race better.
Science is going into the unknown and we can in no way be certain of the consequences.  Further, there are weighty ethical arguments against such a procedure which many people have failed to consider.
Think about disabled people.  We are going down a road which may mean nobody is born with a disability.  Is this because we think there is something wrong with disabled people and that they have less value than others?  If we are going to eradicate disabled people through this procedure then the only logical explanation for allowing it is because those who are disabled are somehow of inferior value.  That, for me, simply is not right.
Our governments in the UK and Scotland are taking us down a dangerous road to what they perceive to be 'human perfection'.  Abortion already allows unwanted babies to be rooted out of society.  Assisted suicide, which is currently under consideration in Scotland, will allow for the rooting out of people with disabilities and serious ill health; people who supposedly have little to offer society.  Three parent babies is just the next step in that rooting out of the seemingly 'imperfect' among us.
I don't know about you, but I believe every single human being brought into existence has value.  And that's not necessarily anything to do with being religious.  Basic human perception should lead us to appreciate the value of every single human life.  This, for me, is what equality is all about.  After all, if we don't have equality in terms of the value of life, we simply cannot have equality.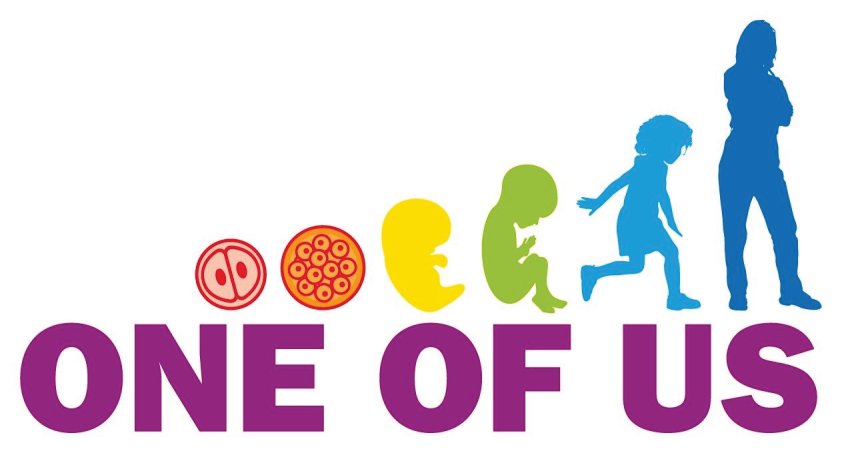 The One of Us campaign has appealed to the EU Court after its petition - backed by a record 2 million EU citizens – was vetoed by the European Commission in May.
The petition, calling for an end to European funding of research that destroys human embryos, became the largest petition in European history and easily met the minimum EU criteria of 1 million signatures to allow it to be considered by the Commission.  However, the Commission rejected the petition by utilising its veto, something it had never before done with a petition of such magnitude.
The Court will now consider the One of Us appeal and may decide to annul the Commission decision to veto, should it agree with the appellant.
Let us hope the European Court sticks to the principle of democracy, a principle it has relied on for so many years as the bedrock of its constitution and the bedrock of the constitution of each of its members.  If it doesn't then democracy in Europe is dead.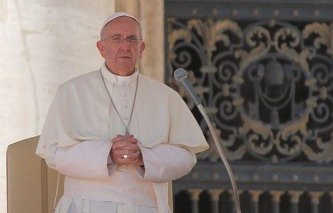 Pope Francis on Science:
'The Church has no wish to hold back the marvellous progress of science. On the contrary, she rejoices and even delights in acknowledging the enormous potential that God has given to the human mind. Whenever the sciences – rigorously focused on their specific field of inquiry – arrive at a conclusion which reason cannot refute, faith does not contradict it.
At times some scientists have exceeded the limits of their scientific competence by making certain statements or claims. But here the problem is not with reason itself, but with the promotion of a particular ideology which blocks the path to authentic, serene and productive dialogue.'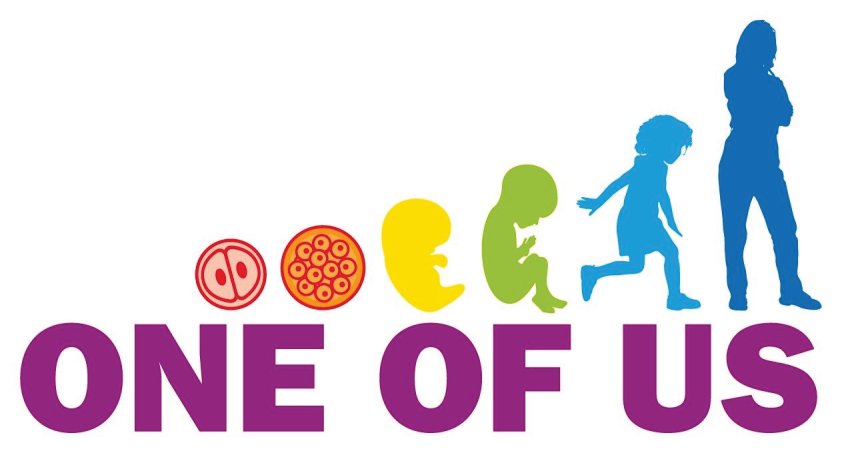 Following the incredible total of over 1.8 million signatories to the One of Us campaign the coordinators of the initiative met in Krakow, Poland to discuss their next moves.
The group will now develop a charter which they hope will serve as a starting point for the launching of a European Federation that can embrace all the organisations working in the defence of human life in the European Union.
There must also be a public hearing on the issues raised by the initiative and this will be organised by the European Commission in due course, most likely by the end of February 2014.
Click this link to the One of Us website for more details: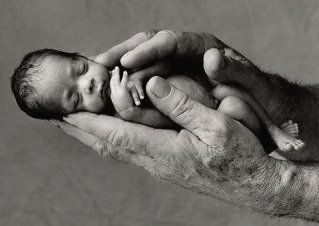 A crucial European Parliament vote on whether or not abortion can be considered a human right has been rejected and the matter returned to committee for further consideration.
We reported last night that this could be a crucial vote and that – should the motion have been approved – would have meant abortion could be classed as a human right across the European Union.  Thankfully, and by the grace of God, 351 MEP's voted to return the resolution to committee whilst 319 had voted against.  
Portuguese Socialist MEP Edite Estrela, who drafted the report, was roundly booed as she stood up to address parliament.  Estrela has been criticised for her stance on abortion which includes ensuring that conscientious objections to abortion do not limit access to the procedure.  The concern here, of course, is that pro-life doctors and medics could be forced to carry out the procedure or risk losing their job.
This news is a significant victory for life, although there is admittedly still some way to go.  But it is abundantly clear that, with this news and also the news that the 'One of Us' campaign has reached 1.3 million signatories, Europe is a continent that supports life.  Let's hope and pray it stays that way.
/