Shopping Cart
Your Cart is Empty
There was an error with PayPal
Click here to try again
Thank you for your business!
You should be receiving an order confirmation from Paypal shortly.
Exit Shopping Cart
Calling Scotland's 841,000 Catholics to unite as one voice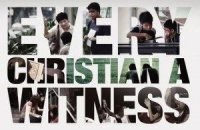 Why do we hand on the faith?
We hand on the faith because Jesus commands us: "Go therefore and make disciples of all nations" (Mt 28:19).
No genuine Christian leaves the transmission of the faith exclusively to specialists (teachers, pastors, missionaries).  We are Christ for others.  This means that every genuine Christian would like God to come to other people, too.  He says to himself, "'The Lord needs me!  I have been baptised and confirmed and am responsible for helping the people around me to learn about God and to come to the knowledge of the truth' (1 Tim 2:4b)." 
Mother Teresa used a good comparison: "Often you can see power lines running alongside the street.  Unless current is flowing through them, there is no light.  The power line is you and I!  The current is God!  We have the power to allow the current to flow through us and to generate the light of the world: JESUS – or to refuse to be used and, thus, allow the darkness to spread."
From Catholic Youth Catechism (Question 11)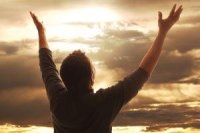 From today's reading (Wisdom 13:1-9):
'Even so, they are not to be excused:
if they are capable of acquiring enough knowledge
to be able to investigate the world,
how have they been so slow to find its Master?'
Today's reading is a beautiful one, contemplating the power and majesty of God the Creator. 
Yet in this final passage from the reading there is a stark warning for those who haven't yet found Him.  We are warned that there is no excuse for those who investigate the ways of the world and who fail to recognise God.
Perhaps this reading is most applicable to those who close their minds to God, preferring to shut Him out rather than acknowledge Him and abide by His Commandments.  Or perhaps they shut Him out through guilt.  Whatever the reason it is not good enough.  And this is a concern because we do not want a situation where people are at risk because of their unbelief or because they simply choose to ignore God.  We must help these people to understand God and to understand His love for everyone.  It is the duty of the faithful to stand up for the Word of God and to be true to it.  What better way to be true to God's Word than to live it and to save others by it?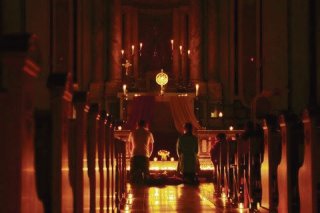 Health Warning: this event will be detrimental to the health of those who are convinced the Catholic Church is either dead or in terminal decline in Scotland!
This Saturday sees the return of Nightfever to the city of Glasgow.
If you haven't yet experienced this uplifting event then you must take a little time out of your Saturday night to pop into St Aloysius Church on Rose Street (just off Sauchiehall Street ). (
Click here for a map
)
The Church will be plunged into darkness except for the runway of candles the length of the centre aisle leading all the way up to the altar where the main attraction, Jesus in the Blessed Sacrament, waits for his children to approach.
There will be uplifting music tugging at your emotions and an opportunity for confession. Cushions will be neatly placed in front of the altar to allow people to sit or kneel comfortably in prayerful contemplation of the Eucharist and whatever else happens to come to mind.
And all the while the Nightfever volunteers will be out on the city streets inviting people into the Church. Those who accept the invitation are given a candle to take to the altar and light it, with an opportunity to pray for their own intentions before Jesus in the Sacrament. They can even write their intention down on a piece of paper and leave it in front of the altar.  They come to the altar to open themselves up to receive the unconditional love of Jesus our Lord and Saviour, and to give as much as they can in return.
Having attended a number of these events it is quite incredible to see so many people, mostly youth, coming into the Church from the street, many of them dolled up for a night out.  To say it is heartening is a massive understatement.
Everyone is welcome to pop into the Church.  Everyone.
Nightfever is a phenomenon.  It is beautiful.  It is uplifting.  It is awesome.  It is inspiring.  It is right here, in Glasgow.
Be warned….this event will change your life.
Mass starts at 5.45pm followed by Eucharistic Adoration, Confession and Music until 11pm.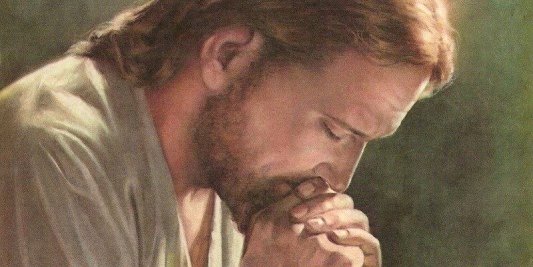 Even Jesus has to pray
Taken from today's Gospel (Luke 6:12-16):
Jesus went into the hills to pray; and he spent the whole night in prayer to God.
Prayer.  It's an interesting thought isn't it?  How often do we actually pray?  How do we pray?  Where do we pray? 
There are a lot of materials out there giving us different methods of prayer and putting forward suggestions on how we should pray.  Jesus himself gave us the 'Our Father' as a means of prayer to God.  We have the Rosary, Novenas, specific prayers to the Saints, prayers at Mass, prayers for reconciliation/confession, prayers before the Eucharist.  There is so much to take in!  But can we simplify prayer?  Can we make it a little easier to include prayer in our busy lives without belittling its importance?
Perhaps our starting point should be that God must ALWAYS come first.  If we are putting God first then we are making each and every single decision with Him in mind.  It means we aren't doing anything without thinking of Him first.  It means that when we wake up in the morning we are thinking of Him and perhaps saying 'thank you' to Him for giving us the grace to wake up and for giving us another day to glorify Him and to love Him; for giving us a further opportunity to love the people He has blessed us with.
Putting God first is prayer in itself.  It is fundamental prayer.  It is prayer without which no other prayer can be valid.
From this we can then build up our prayer life and nurture it with devotions such as the Rosary and Novenas, and Eucharistic prayers before the Blesses Sacrament.  We can perhaps make reading the Bible a more regular habit or maybe pick up the Catechism of the Catholic Church every now and then and leaf through its pages. 
Prayer is a wonderful thing and it can bring us great joy and peace, and of course comfort.  Our prayers are always answered.  It may not appear obvious at first; in fact, it may never become obvious because we maybe don't receive what we have asked for in prayer.  Stop and think why that may be.  It might be because God doesn't want us to have it.  It may be that God is saying we haven't earned that something yet.  It may be that what you are asking for is not part of the Divine Plan for your life.  Just trust in Him and know that He has heard your prayer.  Trust in His plan for you, not your plan for you.  Trust in His plan because His plan is the right plan.  He created you remember.  If it wasn't for Him you wouldn't have life.  Always remember that and always remember that He is the boss!      
Perhaps we can start a more fruitful prayer life from this very moment by focusing on God and making Him the centre of our lives.  We can then build our prayer life from there, making each individual prayer another rung on the ladder to the Heavenly Kingdom that awaits us.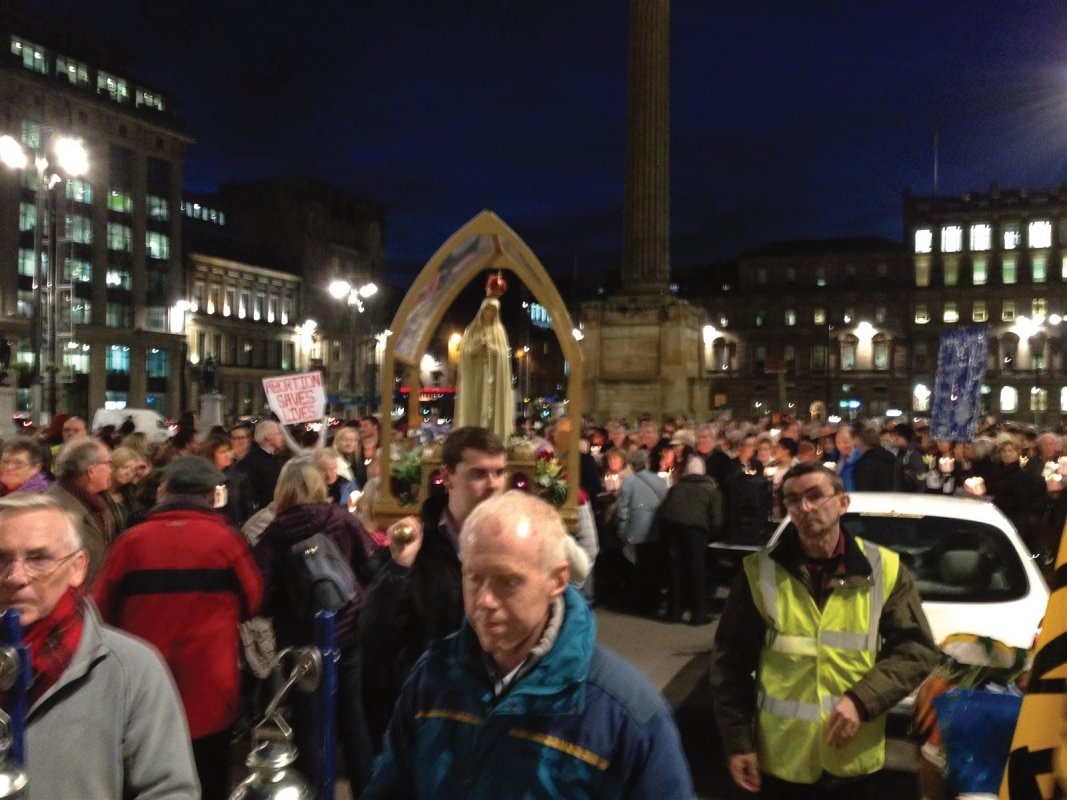 Our Lady's statue is carried through Glasgow
Last night the centre of Glasgow witnessed the joy and splendour of life, wrapped up in a beautiful Rosary, dignified procession, and passionate celebration of the Mass.
It was pro-life night and the people of Glasgow took to the streets to spread the Good News of life.  Around 300 people were present in George Square and it was evident that numbers were slightly up on last year which was encouraging. 
The Rosary, led by Father John Keenan of the University of Glasgow and St Patrick's, Anderston, was a beautiful show of devotion and honour to Our Blessed Mother whose statue, held ably aloft by two young volunteers, looked lovingly over the crowd as it prayed.  Candles lit the faces of pro-life people from around the country, as they held their Rosary beads firmly in their hands.  There were babies, schoolchildren, priests, nuns, people with disabilities, people with special needs, the elderly, and, of course, the youth element which seems to be growing at a pace in Scotland these days.  I mention all of these groups individually not to differentiate them from the normal because that is not the case.  I mention them to highlight the various characters who make up the pro-life movement, many of whom may not be here had their parents not been pro-life.  Thank God for that grace that they are given the opportunity to live, an opportunity we have ALL experienced.  We are all alive today because we were not aborted.  Yet many are not afforded such an opportunity in today's culture of death.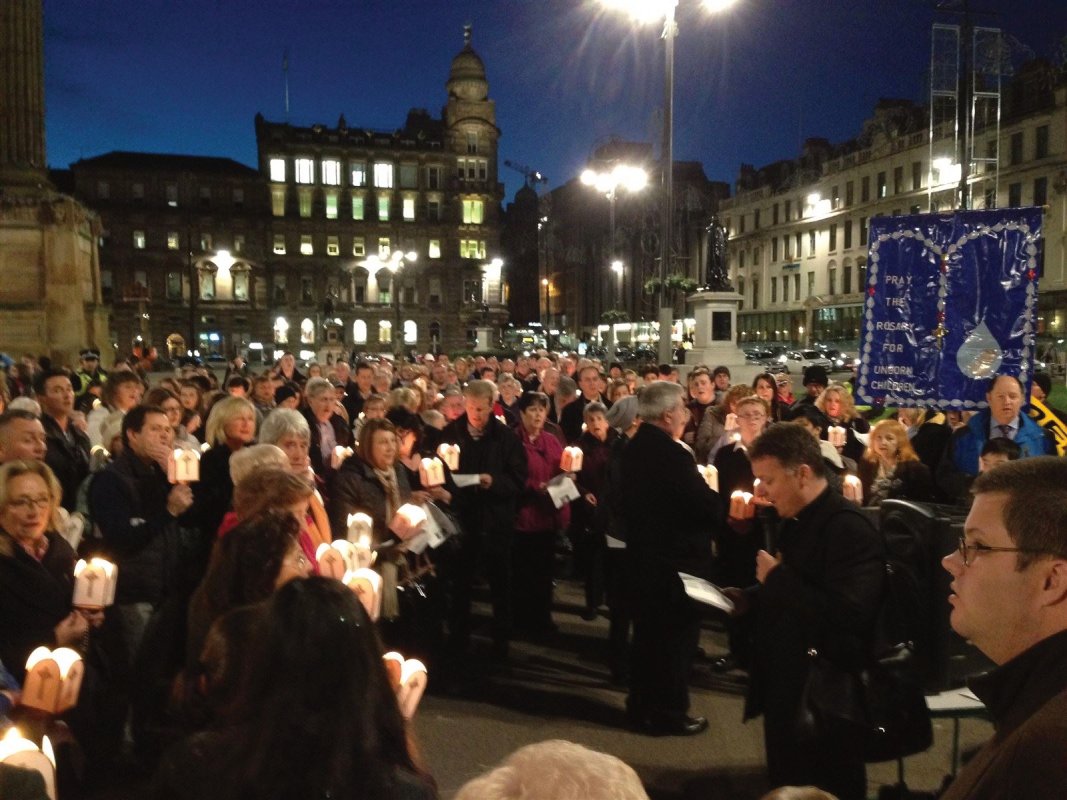 Father Keenan leads the Rosary 
As we were told prior to the Rosary, 200,000 babies have been aborted in the last year since the last such event in 2012.  In one day 500 babies are aborted in the UK.  Do we really take in these figures?  I mean, do we REALLY take them in?  Some people argue that this is justified in the name of women's rights.  Yet these people disregard the single most natural, amazing and precious gift a woman can have and give....another life!   
Either side of the Rosary there was beautiful singing of hymns and during the Rosary the Fatima 'Ave' was belted out with real passion and fervour.  The group then proceeded to walk gently and reverently to the Cathedral on Clyde Street, blazing a trail of fire behind Our Lady's statue at one point spanning the full length of Glassford Street.  It was a beautiful time, an opportunity to reflect on what we were really doing here.  Praying for an end to abortion.  Praying for all affected by this sad and barbaric attack on defenceless children and vulnerable women.  Praying for the fathers, many of whom don't have a say.  Praying for the grandparents, aunts, and uncles, for cousins and close family friends.  Praying for the medics, the doctors and midwives who carry out abortions on a daily basis.  Praying for those who are pro-abortion for them to be enlightened to the beauty and splendour of new life, and to trust in God's providence.  Praying for our governors that they may be similarly enlightened.  And, of course, praying for the pro-life movement, that it will continue to stand for life and never tire of fervently praying for the innocents.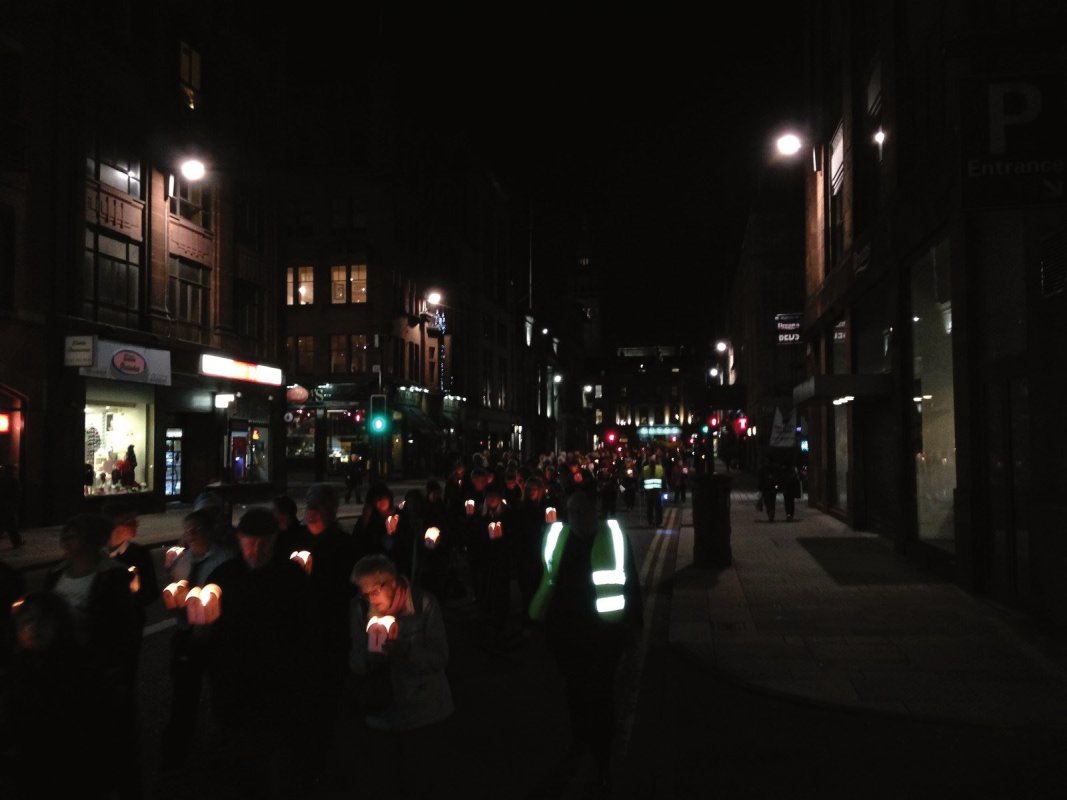 The pro-life movement blaze a trail through Glasgow 
At the Cathedral, the gathered faithful were treated to a beautiful Mass, interspersed with beautiful music and singing from the St Ninian's choir, and a roof-raising homily by Father Keenan.  It was around 15-20 minutes long and I have to admit that I hung on to EVERY word.  The Reading and Gospel of the day didn't perhaps, at first glance, appear to be a fit for the occasion.  But God never lets us down and Father Keenan made sure we were left in no doubt that these readings were perfect for the pro-life cause.
In his letter to the Romans St Paul talks about putting 'your bodies at the service of vice and immorality' and how we must instead 'put them at the service of righteousness for sanctification.'  In George Square a small group of pro-abortion protesters continually chanted about "my body, my choice".  There were a few other expletives in among these chants but the general theme was one of 'my body, my choice'.  As Father Keenan suggested, it is always "me, me, me".
So what is our view on the other side of the fence?  What is the pro-life stance?  Father Keenan pointed us in the direction of Mary suggesting that Mary holds the key to what we must do.  When confronted by the Angel Gabriel and told that she would conceive a child, the Son of God, Mary said, "Let it be done to me according to your word".  Mary did not selfishly state that it was her body and reject the child she was suddenly to bear!  Mary accepted God's Will and God's Divine Plan.  It was an act of complete faith.  It was true love.  It was Mary saying "My body, for you".  Not 'my body, my choice' but 'my body, for you'!
And this is the Christian message.  We don't live for ourselves.  We live for God and for others!  Everyone else comes before us.  That is the way we must live and that is why we are pro-life.  God's Will grants mothers the grace to bear His children.  We must have the faith of Mary and bear these children, and present them back to God, by raising them to glorify Him and to put Him and others first.  What an amazing world we would live in if everybody did this!!  What love!! 
Father Keenan then turned to the Gospel and spoke about how Jesus wished the earthly fire were "blazing already"!  The witness last night, out on the busy streets of Glasgow, was the fire.  That public witness is the blaze Jesus is speaking of.  Witnessing to the faith on the streets!  As Father Keenan suggested, "many people are pro-life on the brain" but they don't do anything about it.  That isn't good enough!  Jesus wants us to get out there to witness for these little ones!  What good is keeping the pro-life cause to ourselves?  It is no good!  Nothing will change if we keep it to ourselves. 
Father Keenan challenged everyone present in the Cathedral to bring another person with them next year.  That way our numbers will double.  That is the challenge to the pro-life people of Scotland, particularly those in the Glasgow area.  The recent census in 2011 confirmed that there are around 841,000 Catholic people in Scotland (an increase on the 2001 census), with the vast majority of them in the Glasgow, Lanarkshire and Inverclyde areas!!  Is 300 people representative of this huge number?  I think not.  It's hugely disappointing.  So the challenge is being thrown down right here, right now.  The same event will be taking place at the same time next year and we want to AT LEAST double our numbers.  This isn't just about Catholic people marching through the streets of our city.  This is about life.  It is about affording little babies the same opportunity we are all so blessed to have received, the opportunity to live.     
From today's Gospel (Luke 10:1-9)
'I am sending you out like lambs among wolves.' 
This is a very well known passage from St Luke's Gospel and it is often used in everyday conversation. 
However, let's go back to its original meaning.  When Jesus appointed the seventy-two and told them to go out ahead of him to the harvest, he was sure to warn them what it was going to be like.  Evangelisation is no easy task!  Spreading the Good News is no easy task!  So Jesus warned them, and that warning is still very valid today in the 'New Evangelisation'. 
There are wolves out there, ready to pounce, ready to reject the Truth of the Gospel message.  But whatever our role in the New Evangelisation – and as members of the Church we should play some part in this important task – we must never lose heart and always remember who sends us on this journey.  Jesus sends us.  It is Jesus who sends us out among the wolves.  He is well aware of the dangers and so is always with us.  In those awkward moments when you are trying to defend your faith even though it seems to let you down, Jesus is with you.  In those moments when you are up against aggressive atheism or anti-religious and you feel there is no point going on, Jesus is with you.
Never doubt the effect the outward expression of your faith could have on others.  Even though they may reject it and never appear to waiver in their unbelief, throw the seed of faith in their direction and let the Holy Spirit work its magic.  Despite their evident rejection they may well find themselves thinking about what you told them in a fleeting moment further down the line.  Never underestimate the effect your faith could have on others.
Remember the saying, "I have a mustard seed, and I'm not afraid to use it."  We should never be afraid to use the seed of faith.         
Taken from St Paul's Letter to the Romans (Romans 2:1-11)
'Your stubborn refusal to repent is only adding to the anger God will have towards you on that day of anger when his just judgements will be made known.  He will repay each one as his works deserve.  For those who sought renown and honour and immortality by always doing good there will be eternal life; for the unsubmissive who refused to take truth for their guide and took depravity instead, there will be anger and fury.'
'He will repay each one as his works deserve.'  If you were to die today do you think God will pay you well?  It's an interesting thought and one to ponder.
St Paul suggests that always doing good will bring us to eternal life.  But for those who do not do good and who do not submit themselves to the Truth, there will be anger and fury. 
Many in our world today believe that it is a risk worth taking; to not submit oneself to the Truth.  Put God to one side, or perhaps not believe in Him at all and just get on with life.  This is a significant risk.  In fact it is the most significant risk anyone could take.  It's potentially the difference between eternal life and eternal damnation.  It is not a risk worth taking, ever! 
It is the job of the Christian to spread the Good News, to spread that Truth of God to all people. 
It's a harsh message, to suggest we have a choice between eternal life and eternal damnation.  It is very harsh, but it is the truth; it is reality.  But done in a spirit of love and compassion we can change peoples minds.  We can bring them to the Truth and, God-willing, save souls.
The best way of spreading this Good News and the Truth is by example.  By living good holy lives - free of judgement, hate, distrust, gossip and complaining - we can show people that true joy can be found in Christ.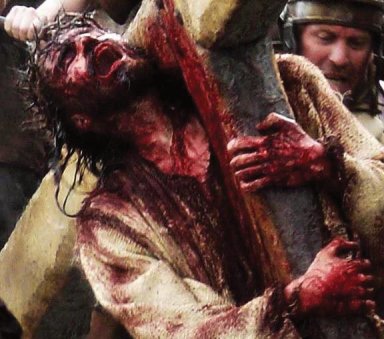 Suffering.  It's a nasty thought.  Nobody wants to suffer, whichever form that suffering may take.
But do we have to suffer?  And do we have to embrace our suffering?  Today's world suggests suffering is a bad thing and is to be avoided at all costs.  Nobody should have to suffer; we should be free from any suffering. 
The Christian view is, as we will discover, quite different.  Let us first consider this text from St Peter:
'My dear people, you must not think it unaccountable that you should be tested by fire. There is nothing extraordinary in what has happened to you. If you can have some share in the sufferings of Christ, be glad, because you will enjoy a much greater gladness when his glory is revealed. It is a blessing for you when they insult you for bearing the name of Christ, because it means you have the Spirit of glory, the Spirit of God resting on you....If anyone of you should suffer for being a Christian, then he is not to be ashamed of it; he should thank God that he has been called one.' (1 Peter 4:12-16)
St Peter tells us to embrace our suffering.  We are to be glad of our suffering because we 'will enjoy a much greater gladness when his [Christ's] glory is revealed.'  So our suffering, suggests Peter, will not be without reward.
Let us also consider St Paul in his second letter to the Corinthians:
'When we suffer for Jesus, it works out for your healing and salvation. If we are treated well, given a helping hand and encouraging word, that also works to your benefit, spurring you on, face forward, unflinching. Your hard times are also our hard times.  When we see that you're just as willing to endure the hard times as to enjoy the good times, we know you're going to make it, no doubt about it.' (2 Corinthians 1:6-7)
So, we are going to 'make it' if we endure the hard times as much as we enjoy the good times.  And our suffering for Jesus will assist us in our healing and salvation. 
So, rewards, healing, and salvation; so far so good!
Now what about Jesus himself, what did he say about suffering?  Well, perhaps his most well know reference is this beatitude:
'Happy are you when people abuse you and persecute you and speak all kinds of calumny against you on my account. Rejoice and be glad, for your reward will be great in Heaven; this is how they persecuted the prophets before you.' (Matthew 5:11-12)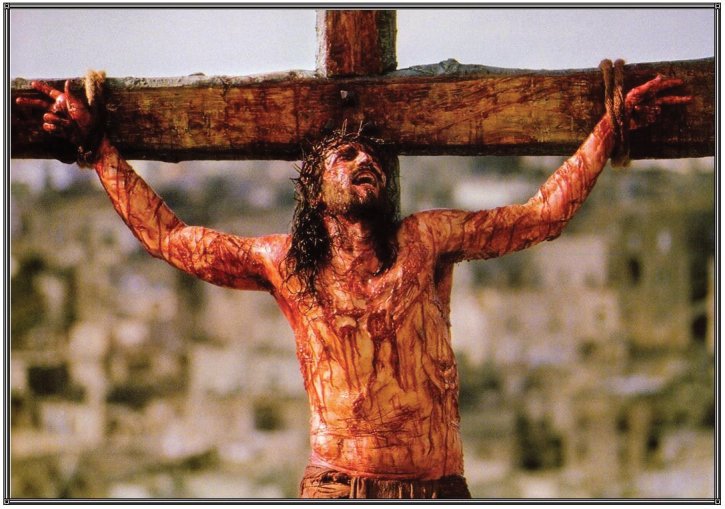 The Cross: a sign of pain and suffering; but also a sign of reconciliation and salvation 
We also have the following examples of Jesus speaking about our need to suffer:
Matthew 10:38 - Jesus said, "he who does not take up his cross and follow me is not worthy of me."
Matthew 16:24; Mark 8:34 - Jesus said, "if any man would come after me, let him deny himself and take up his cross and follow me."
Luke 14:27 - Jesus said, "whoever does not bear his own cross and come after me, cannot be my disciple."
There is no getting away from it.  Jesus himself says we have to take up our cross.  And what is the cross?  It is a sign of suffering and pain; yet it is also a sign of reconciliation and salvation.  So through our pain and suffering comes a deep spiritual cleansing and salvation.
Add to this the words of Our Lady at Fatima who asked the three shepherd children, "Do you wish to offer yourselves to God, to endure all the suffering that He may please to send you, as an act of reparation for the sins by which He is offended, and to ask for the conversion of sinners?"  Once the children had said yes, Our Lady responded, "You will have to suffer a lot, but the grace of God will be your comfort."  
The need for suffering in our Christian faith is in no doubt.  To seek freedom from suffering contrary to the Will of God is not going to help us to eternal life.  We need to accept suffering as part of God's Will and trust in His infinite mercy.  That is what the three little children of Fatima did.  That is what St Peter and St Paul did.  That is what Jesus himself had to do.  And now he is asking us to do the same.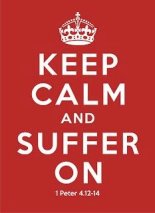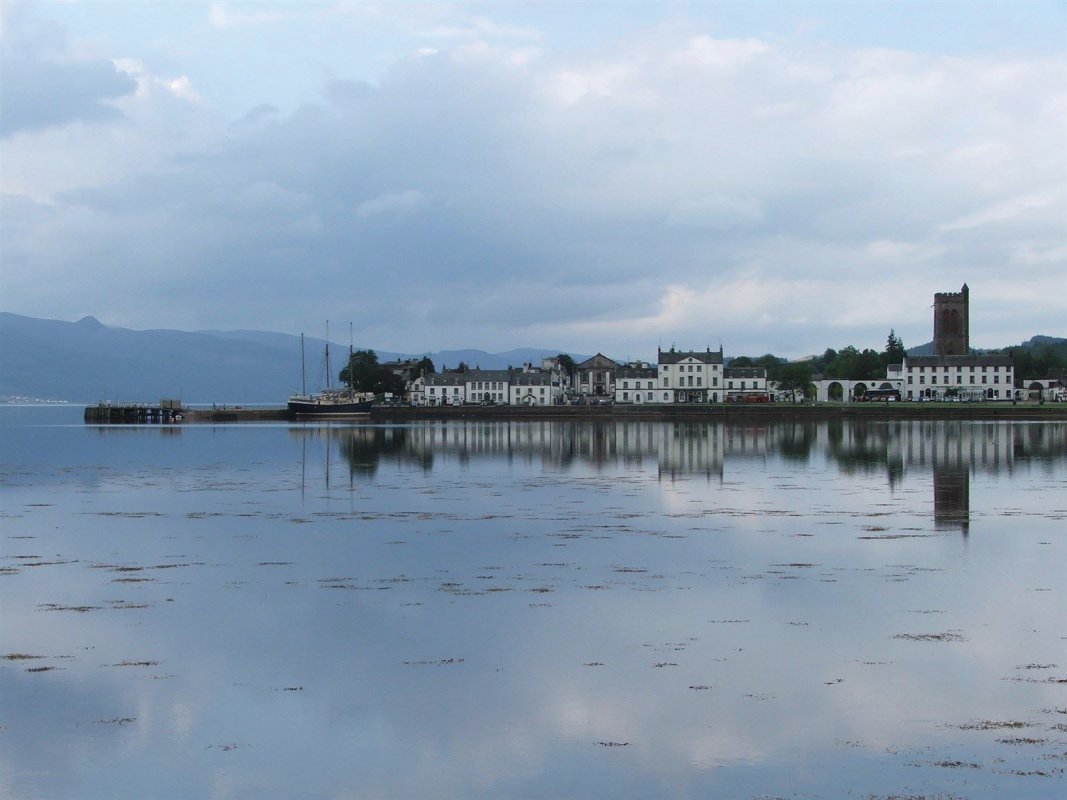 Inverarary
We have to express sincere gratitude to Father David and the congregation for the beautiful Mass celebrated in All Saints Church, Inverarary at 12.30pm on Sunday.
Father David, Parish Priest of St Margaret's, Lochgilphead, travels to Inverarary each Sunday to celebrate Mass with the faithful there and it really is a beautiful community and the Catholic congregation appears to be thriving as there weren't enough seats for everyone!

May God bless them in their service to God and may He sustain them through their Ministry.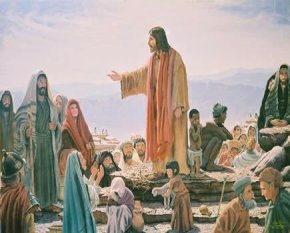 From today's Gospel (Luke 11:29-32)
'The crowds got even bigger and Jesus addressed them, 'This is a wicked generation; it is asking for a sign. The only sign it will be given is the sign of Jonah.''
Why is our generation so desperate for a sign?  You see, our generation is no different from the one Jesus refers to in this Gospel passage.  Why is it that something which directly touches our senses will bring us closer to having complete faith in God? 
True, a positive sign of God's existence would help our faith.  But do we need it?  Don't we have enough already?  Let me suggest some of the evidence we already have to date. 
We have the lives of the prophets, as described in the Old Testament in great detail.  We even have the very beginning of time described in quite amazing detail through Genesis, including God's very first commandment to mankind....go forth and multiply.  We have the life of Jesus Christ and his disciples through the New Testament.  We also have written evidence from non-Christian/non-religious scholars and writers who wrote about the life of Christ thus ensuring he is not some manifestation of Christianity.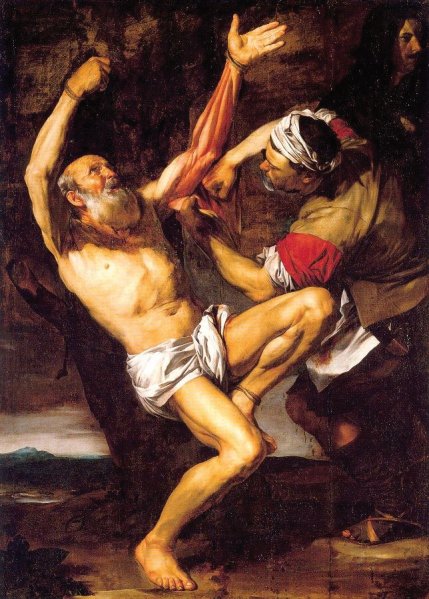 St Bartholomew was skinned alive for refusing to denounce Jesus 
Further, we have the lives of the disciples, who were martyred for their faith.  They died for Jesus.  They had the choice not to die, to live; but they were so certain of Jesus' life, death and resurrection that they simply could not deny it!  This included St Bartholomew who was skinned alive for refusing to denounce Christ as the Son of God. 
We have the Acts of the Apostles in the New Testament which provides evidence of life after death when Christ appeared to the Apostles over a period of 40 days.
We also have the succession of Peter, evidenced today by Pope Francis.  This line of papal succession not only goes all the way back to Peter, but to Christ himself.  It is unbroken for over 2,000 years.
What about the apparitions, particularly those of Our Blessed Mother Mary at Fatima, Lourdes and Guadalupe?  At Fatima, three little children gave up their entire lives to serve God after Our Lady appeared to them in 1917.  She foretold that two of them would die very soon and that the other would live on for some time longer.  A prediction that would, of course, become truth.  Three children giving up their entire lives to say the Rosary every day, to give away their lunch to the poor every day, to pray endlessly for the poor souls in purgatory after Our Lady showed them a vision of hell.  There is of course more.  Our Lady, on 13th October 1917, during her last apparition to the children, showed the thousands who had gathered there, a miracle of the sun.  The sun moved round and round in a circular motion and danced, finally hurtling towards earth at the end of the miracle.  However, before it struck the earth, it stopped and was returned to its normal position.  Thousands witnessed this miracle.  And thousands also witnessed the fact that the ground beneath them which was soggy after prolonged rain had suddenly become completely dry after the miracle.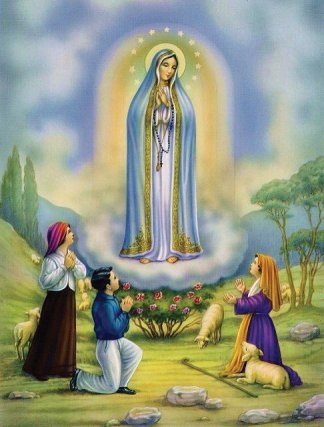 Our Lady appearing to three little children at Fatima
Of course, the miracle at Fatima was not only witnessed in one small area; rather, it was witnessed over an area of some 600sq miles.  It is also interesting to note that, should this be a hoax of grand proportions by either all of these witnesses or the Church, why didn't the people say they saw Our Lady like the children did?  That is, after all, what they had hoped to see. 
Further at Fatima, we have the incredible evidence that Jacinta Marto (the youngest of the Fatima children), when her body was exhumed to move it to different locations some 15 and then 30 years after her death, her body was found to be incorrupt.  It hadn't decayed like a body should.  This, of course, has happened to many saints over the years, including St Anthony and St Catherine.
All of this evidence, along with the countless billions of believers through the years, is our sign.  This is not to mention the numerous Eucharistic miracles, and numerous healings and intercessions. 
At the end of the day, we have more than enough signs to satiate our need.  This is why Jesus appears to be frustrated at the crowd asking for a sign!  Perhaps it was especially frustrating back then when they had the Son of Man right there in front of them performing miracle after miracle, yet they still wanted more!
The bottom line is this; we do not NEED a sign.  We have enough.  The evidence is stacking up with each and every passing day and each and every prayer and Mass.  If we are struggling with our faith and feel we need a sign, why not read about some of the evidence considered in this text?  Why not look deeply at the miracle of Fatima or the Acts of the Apostles?  Look at the lives of the martyrs who sacrificed their lives because they trusted so much in Jesus and knew He would save them.  Or go into your local Catholic Church and contemplate the Tabernacle, wherein rests Christ himself. 
It is still the Year of Faith, still the New Evangelisation.  Let's learn about our Faith and see the evidence before us, and let's dispense with the notion that we need a sign to believe.                 
/