Shopping Cart
Your Cart is Empty
There was an error with PayPal
Click here to try again
Thank you for your business!
You should be receiving an order confirmation from Paypal shortly.
Exit Shopping Cart
Calling Scotland's 841,000 Catholics to unite as one voice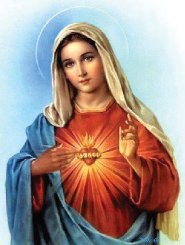 On Sunday 13th October, the date of the last apparition of Our Lady in Fatima in 1917, Pope Francis will consecrate the world to the Immaculate Heart of Mary.
For those who aren't sure what this means, it means all who join in the consecration, either in person or through prayer, will put their complete trust in Mary, our Mother and will let her lead them in all things.  By this act of consecration we give our lives to Mary, she is our refuge and we allow her to guide our lives.  The Pope is inviting the whole world to join and will ask Our Lady to guide the entire world.  It is an opportunity we cannot miss and we should be encouraging EVERYONE to take part.
The novena starts this Friday 4th October and is a beautiful way to start preparing for the big day!  If you sign up, you will start to receive the novena prayers to your email inbox so that you can say them at a time suitable to you! 
Also, when you sign up you will start to receive notifications and prayers for all novenas taking place throughout the year! 
Let us all join together in praying the novena and preparing ourselves for the world to be consecrated to our Mother's Immaculate Heart.  It is not something we can afford to miss.  Would you say no to your Mother?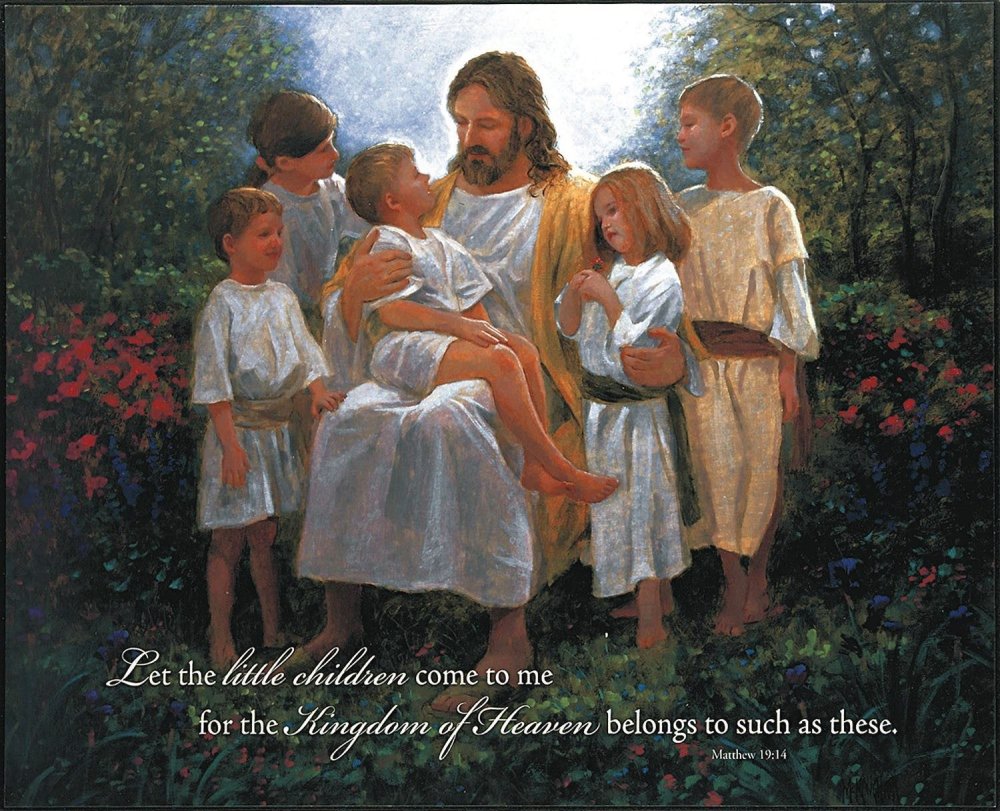 Today's Gospel: Matthew 18:1-5,10
The disciples came to Jesus and said, 'Who is the greatest in the kingdom of heaven?' So he called a little child to him and set the child in front of them. Then he said, 'I tell you solemnly, unless you change and become like little children you will never enter the kingdom of heaven. And so, the one who makes himself as little as this little child is the greatest in the kingdom of heaven.
  'Anyone who welcomes a little child like this in my name welcomes me. See that you never despise any of these little ones, for I tell you that their angels in heaven are continually in the presence of my Father in heaven.'
This reading is a real personal favourite. 
'Unless you change and become like little children you will never enter the Kingdom of Heaven.' 
Wow!  Although it appears to be a widely held view that 'being a good person' is enough to get us into Heaven, every now and then Jesus whacks us with a metaphorical big stick and encourages us to reallign those thoughts.  
Being a good person is great, but it's not all that is required.  Loving God and no-one above Him is the first and most important requirement.  Then, we must love everyone else without condition.  Jesus told us to love one another as he has loved to reinforce this.  Hard as it may be, there is no exception to this.  We MUST love one another!  If we don't then perhaps we are not doing enough to get to Heaven.
Children are loving.  They show great love and it is an unconditional love full of pure innocence and without any hint of judgement.  It is this kind of love we must strive for.
Jesus also signifies the importance of children in the Father's plan.  He talks about welcoming children because each time we do we welcome him.  Presumably when we are unwelcoming to children we are being unwelcome towards Jesus.  
Also, Jesus tells us never to despise children.  If we hurt children or show any kind of disregard for them then we are doing the same to Jesus.  
This is why we must also continue to pray for an end to abortion.  Life which is created and gifted by God must be protected.  If we don't then we are hurting Jesus.
Children show us the way to love.  Even Jesus says so.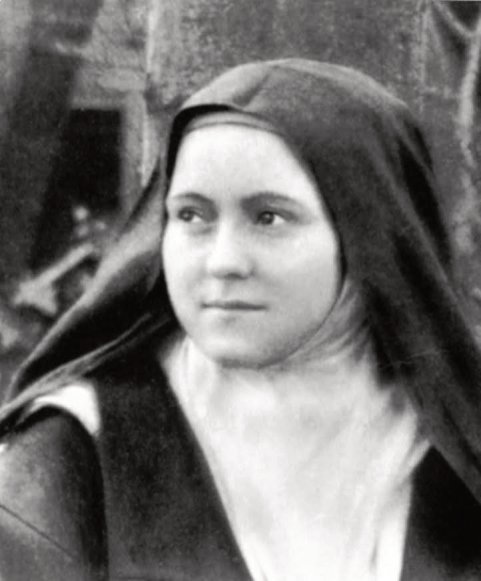 St Therese
Although St Therese, who became a Carmelite nun at the tender age of 15 in Lisieux, is one of the most famous Saints of the Church, very little was known of her prior to her death in 1897 at the age of 24. 
It was only a number of years after her death that the true beauty of her life came to light, through her memoirs which her prioress Mother Agnes of Jesus had asked her to write some two years prior to her death.  With the publication of these memoirs came a "storm of glory" that swept the world producing miracles, conversions, cures and apparitions.  It was a time of great joy and resulted in the Pope suspending the then 50 year rule for canonisations and declaring her a saint in 1925.
St Therese wanted to be a saint, following in the footsteps of her namesake St Teresa of Avila.  A Jesuit priest, whom Therese spoke to while he was visiting her convent, thought he could sense a little misplaced pride in Therese's desire to become a saint and challenged her on this.  But the bold Therese simply responded by saying "Why Father?  Since our Lord has said, 'Be perfect as your Heavenly Father is perfect'."
Therese is also famous for her 'Little Way', a concept of taking God at His Word and letting His Love for us wash away our sins and imperfections.  When a priest once told her off for falling asleep during prayer, claiming it was for want of fervour and fidelity, she replied: "I am not desolate.  I remember that little children are just as pleasing to their parents when they are asleep as when they are awake."


St Therese, a true blessing to the world and a true example of complete and unconditional devotion to God.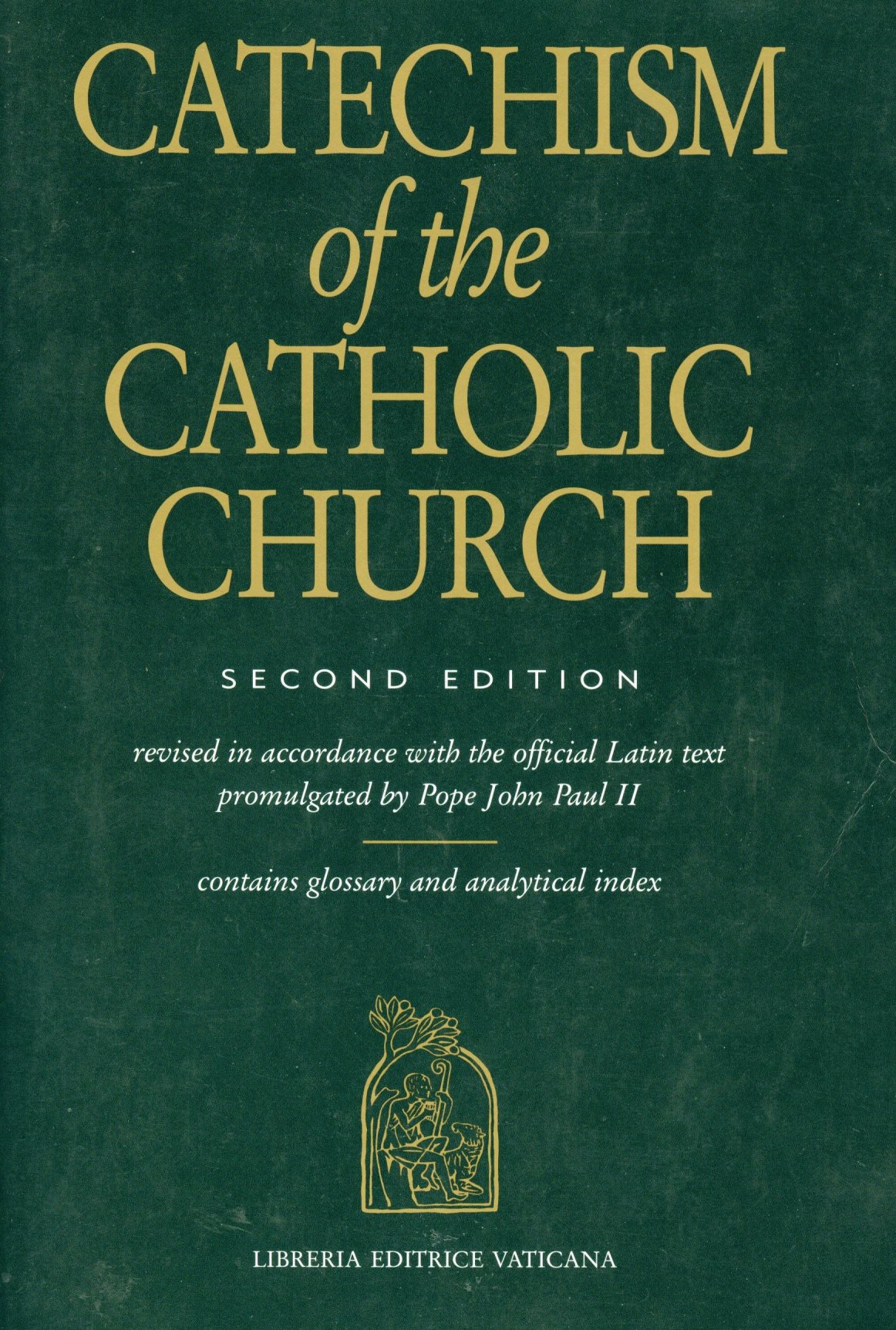 'God himself, in creating man in His own image, has written upon his heart the desire to see him.  Even if this desire is often ignored, God never ceases to draw man to Himself because only in God will we find and live the fullness of truth and happiness for which he never stops searching.  By nature and by vocation, therefore, man is a religious being, capable of entering into communion with God.  This intimate and vital bond with God confers on man his fundamental dignity.'
Remember this feature appears every Tuesday and Thursday on the Scots Catholic blog!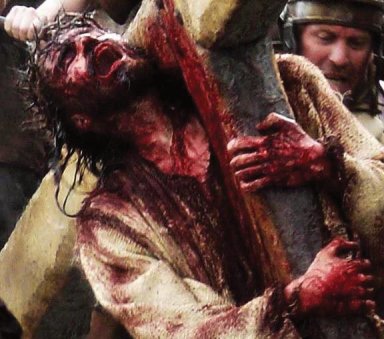 From today's Gospel passage (Luke 9:18-22):
''The Son of Man' he said 'is destined to suffer grievously, to be rejected by the elders and chief priests and scribes and to be put to death, and to be raised up on the third day.'
Here Jesus reveals to his disciples the extent of what he must suffer but that this suffering is not the end.  In fact, it is the new beginning.  Jesus, the new Adam, is going to reconcile the world again to the Father and overcome death itself. 
By this act of love we too will overcome death.  And by following Jesus we can join in the glory and splendour of the heavenly Kingdom. 
By following Jesus we too will experience suffering.  He himself said that this would be the case.  But we must never lose hope and never lose faith because the reward in Heaven will be beyond our wildest dreams.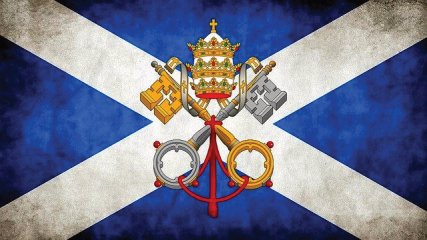 The number of Catholic people in Scotland has risen since 2001 according to the Scottish Catholic Observer newspaper.
The 2011 census showed an increase in Scottish adherents to the Catholic faith of some 37,000; taking the total number of Catholic people in Scotland to 841,000.
The census also revealed that 54% of the country identify themselves as Christian.
It would appear that talk of Christianity 'dying' is, as we suspected, premature and lacking in any foundation.  The Faith is very much alive!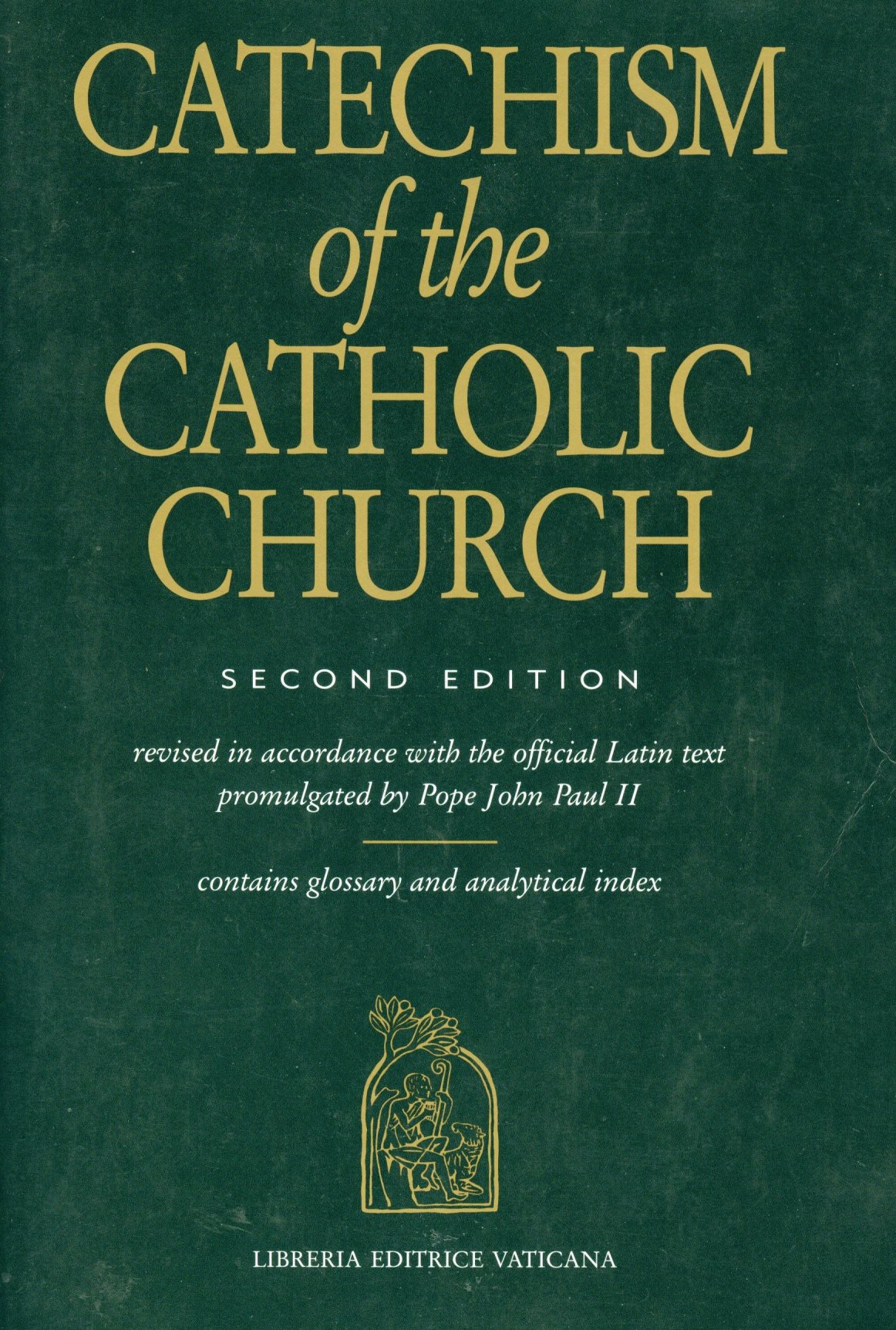 Every Tuesday and Thursday we are going to bring you a little piece of knowledge about the Catholic Faith, with thanks to the Compendium of the Catechism of the Catholic Church! 
The Compendium was put together by a Vatican commission headed by then Joseph Cardinal Ratzinger who was, at the time, prefect of the Congregation for the Doctrine of the Faith.
It's a more compacted version of the full Catechism but provides a detailed enough guide to the Faith.  Through this feature we expect the Compendium will provide answers to a lot of questions you have about the Catholic Faith.  And please note, this is not just for Catholic people, it's also for people from other Christian denominations and those of no faith who perhaps want to learn more about the Catholic Faith.
Today is day 1 and we hope you enjoy our new feature!!
What is the Plan of God for Man?
God, infinitely perfect and blessed in himself, in a plan of sheer goodness freely created man to make him share in his own blessed life.  In the fullness of time, God the Father sent his Son as the Redeemer and Saviour of all mankind, fallen into sin, thus calling all into his Church and, through the work of the Holy Spirit, making them adopted children and heirs of his eternal happiness.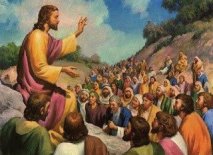 Today's Gospel     Luke 8:19-21
'The mother and the brothers of Jesus came looking for him, but they could not get to him because of the crowd.  He was told, 'Your mother and brothers are standing outside and want to see you'.  But he said in answer, 'My mother and my brothers are those who hear the Word of God and put it into practice.'
In today's Gospel Jesus perhaps surprises people by not seeming to care much for his own mother and his brothers who wanted to see him.  This, of course, is not the case as Jesus cares very much for everyone.  But on this occasion Jesus uses this opportunity to make a very powerful point to all of us.  He says that his mother and brothers are those who hear God's Word and who put it into practice.  Do we listen intently to God's Word?  Do we put it into practice?  Do we only put some of it into practice?
If we struggle with putting the Word of God into practice perhaps we can take some time out in prayer today and ask Jesus for help in this regard.  He wants to help us because he himself knows it is not easy.  The truth is, we cannot do it alone; we need God's Grace to help us.  Jesus can give us that Grace.  Just ask him....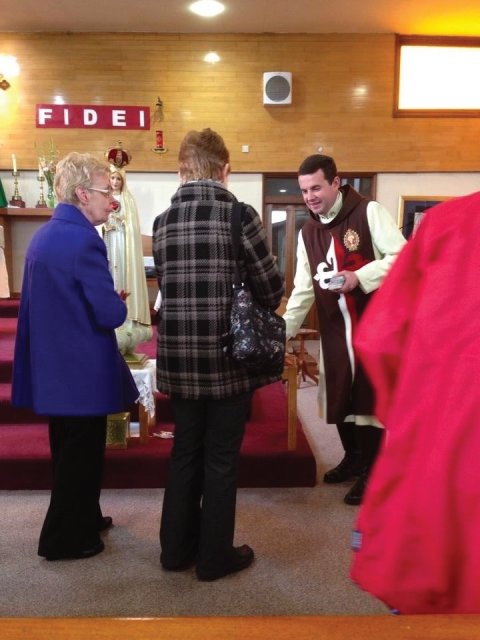 Click the link, below, to find out more about this most special occasion and how the crowds gathered to venerate Our Lady in the town of Cumbernauld!
In today's Gospel passage Jesus makes it clear that nothing we do can ever be hidden or done in secret.  He knows all that we do.
He also encourages us to listen more; to listen to Him and to His Word.  The more we listen to the Word of God the more we will receive....
From Luke 8:16-18 
'For nothing is hidden but it will be made clear, nothing secret but it will be known and brought to light.  So take care of how you hear; for anyone who has will be given more; from anyone who has not, even what he thinks he has will be taken away.'
/