Shopping Cart
Your Cart is Empty
There was an error with PayPal
Click here to try again
Thank you for your business!
You should be receiving an order confirmation from Paypal shortly.
Exit Shopping Cart
Calling Scotland's 841,000 Catholics to unite as one voice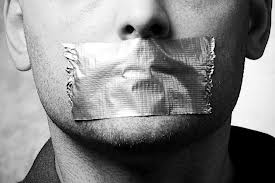 From Sunday's Gospel:

"But before all this happens, men will seize you and persecute you; they will hand you over to the synagogues and to imprisonment, and bring you before kings and governors because of my name – and that will be your opportunity to bear witness. Keep this carefully in mind: you are not to prepare your defence, because I myself shall give you an eloquence and a wisdom that none of your opponents will be able to resist or contradict. You will be betrayed even by parents and brothers, relations and friends; and some of you will be put to death. You will be hated by all men on account of my name, but not a hair of your head will be lost. Your endurance will win you your lives"
Jesus warns us time and again through the gospels that we will be persecuted for believing in him.  We are perhaps tempted to brush over this, given the relative comfort and freedom we enjoy as Catholics in the Western world of the 21 Century.  And indeed it is unlikely that any of us will be martyred for the faith, imprisoned or seized and brought before governors and kings.  So can we happily skip these passages of scriptures, confident that they are not relevant to us, needed perhaps for another time and place, but not now?  I would suggest that we would do this at our peril.  Christians remain the most persecuted people in the world today. But even in our apparently "tolerant" society, Christian beliefs are scoffed at and looked upon scornfully. 
It is worth meditating upon in prayer: in what ways does your Christian faith disadvantage you in the world?  Do colleagues laugh or look at you askance when you mention you went to Mass at the weekend?  Do family members dismiss some of your views, as they are based on faith and therefore are somehow less important?  Do disbelieving friends aggressively try to engage you in debate to point out the flaws in your theology?  Do people stare if you say grace in a restaurant before meals? To help us to consider this further, it is perhaps worth pondering the times when we fail to stand up for Jesus for fear of ridicule.  Do we stay quiet when others discuss 'hot topics' like abortion or same-sex marriage?  Do we bite our tongue when we overhear someone taking the Lord's name in vain?  Do we agree with the relativist position "that's true for you but not for me" when challenged? 
These might seem like small points, compared to the crown of martyrdom.  But these are the persecutions of our time, put in our path to lead us to holiness.  These are the "opportunities" talked about in today's gospel passage.  We must "keep this carefully in mind" and pray about these things, asking Jesus to give us the grace to be bold and confident in his love and help.  And we must look on any ridicule or challenge as a blessing, ever keeping our eye on the prize of eternal life.  In staying true in these small persecutions, our souls will be prepared, with God's grace, for martyrdom, should we ever be called to that.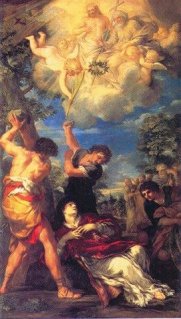 Sunday's First Reading (Acts 7: 55-60)
'Stephen, filled with the Holy Spirit, gazed into heaven and saw the glory of God, and Jesus standing at God's right hand. 'I can see heaven thrown open' he said 'and the Son of Man standing at the right hand of God.' At this all the members of the council shouted out and stopped their ears with their hands; then they all rushed at him, sent him out of the city and stoned him. The witnesses put down their clothes at the feet of a young man called Saul. As they were stoning him, Stephen said in invocation, 'Lord Jesus, receive my spirit.' Then he knelt down and said aloud, 'Lord, do not hold this sin against them'; and with these words he fell asleep.'
While sitting at my desk at work earlier this week a conversation about religion was struck up among my colleagues.  Religious chat is generally taboo these days and where it does exist it tends to take the form of an attack on whatever religion happens to be in the spotlight.  This time it was the Catholic faith; my faith.  I was asked to explain the Catholic Church's belief in the Eucharist.  No easy task in a very secular environment I can assure you.  But I tried my best to explain it in terms acceptable to the ears of my audience.
My colleagues listened to what I had to say and once I had finished a stony silence followed.  This was followed soon thereafter by a change of subject, diverting away from the ridiculous notion that a piece of bread and a cup of wine could be turned into the body and blood of a two thousand year old Jew.  The truth is, my colleagues probably felt not only confused but also a little uncomfortable by all the body and blood chat.  And I can assure you that I most certainly felt uncomfortable with having to explain it to a cynical crowd. 
Yet our discomfort at explaining our faith can never match the discomfort that must have been experienced by the Christian martyrs.  In today's first reading St Stephen shows incredible courage as he stands before a cynical crowd and tells them that he has seen 'heaven thrown open' and that he has also seen 'the Son of Man sitting at the right hand of God'.  Despite knowing that such words would likely lead to his death he was still not afraid to speak them.  And he even echoed the words of Christ on the Cross when he begged God to forgive those who were killing him.  Like any human being in that situation he would have been absolutely terrified, but he never once denied his faith in order to save his earthly life.
It's not easy to talk about our faith to others.  We can feel embarrassed, afraid, and even silly.  But thankfully the UK is not like the world St Stephen lived in.  It is a place where, despite some arguments to the contrary, people are generally free to talk openly about their faith.  We must not be afraid to use this freedom, but to do it sensibly and proportionately.  Our world needs a message of love, mercy and peace; a message that was so profoundly illustrated in the words and actions of St Stephen just before his death.  We can give the world hope with our message; a message that comes in the shape of one man….Jesus Christ.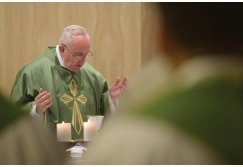 Pope Francis has urged people to more consistent in their faith, even to the point of martyrdom.  During his morning homily at Casa Santa Marta on Thursday the pope described the true Christian witness as someone who is "consistent" in what he says, what he does, and what he has received, namely the Holy Spirit. 
He continued: "It is the witness of our martyrs today – so many! – chased out of their homeland, driven away, having their throats cut, persecuted: they have the courage to confess Jesus even to the point of death.  It is the witness of those Christians who live their life seriously, and who say: 'I can't do this; I cannot do evil to another; I cannot cheat; I cannot lead life halfway, I have to give my witness'.  And the witness consists in saying what has been seen and heard in faith, namely the Risen Jesus, with the Holy Spirit that has been received as a gift."
The pope then went on to say that the Church today "needs witnesses, martyrs.  These are the witnesses, that is, the saints, the saints of everyday, of ordinary life, but life [lived with] consistency; and also the witness 'to the end', even to death.  These are the lifeblood of the Church; these are the ones that carry the Church forward, the witnesses who attest that Jesus is risen, that Jesus is alive, and they bear witness through the consistency of their life, with the Holy Spirit they received as a gift."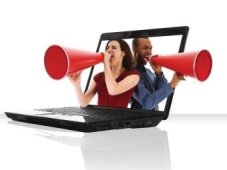 Do you speak openly about your faith to others?  Are you not afraid to be frank about how your religion shapes your moral code?  Do you even go as far as to try to bring others round to your way of thinking on social media sites such as Facebook and Twitter?
In the New Evangelisation just a few years back, Pope Benedict XVI encouraged us to get out into the world to preach the Good News of Jesus Christ.  And he wanted us to use every available platform at our disposal in order to do this.  He used the humble but powerful image of a mustard seed from the Gospel, suggesting that if used effectively a small seed of faith has the potential to bring people to God.  His words were: "I have a mustard seed, and I'm not afraid to use it".  In today's age we are blessed to have social media forums like Facebook to speak more openly about our faith and to tap into a seemingly infinite knowledge base.  While social media can often be a curse there is no doubt it has opened up new avenues of opportunity for spreading the Gospel.
Yet, while some people seem content to do this, many more are not.  In today's secular relativist world it is undoubtedly a big challenge for people to spread their faith by means of social media.  There is fear of criticism and mocking.  There is also fear of offending people or of compromising long-held friendships.  It is a significant problem for our faith and our Church.  And it is an even bigger problem for Jesus. 
While new age beliefs are thrust onto social media at an astounding rate, somehow managing to gather almost unanimous support in the process, Jesus is left to feed off the few scraps that are left.  People would rather post and read quotes about being true to oneself and looking after number one rather than the horrific thought of making love of God and neighbour our priority.  Quotes from famous authors or even the Dalai Lama have the potential to be of untold worth, but their value often pales in comparison to the Word of God or quotes from the Saints.
The Christian message is a tough one because it asks us to put ourselves in third place, behind God and all those around us.  It also asks us to take up our cross on a daily basis and follow Jesus, accepting the suffering that this will inevitably bring.  It also expects us to toe the line on controversial issues such as abortion and same-sex marriage.  It is, in all respects, a challenge of great proportions.  But it is not without its rewards.
And as if this challenge wasn't difficult enough we are also expected to take Jesus' message of love and mercy to all people.  Not just one or two, but to everyone.  Had Jesus not called the Disciples to his side and taught them his message, what hope would there be?  Had the Disciples not then taken that message of Jesus to others, what hope would we have today? 
You see our faith is a faith of action, full of energy and enthusiasm, drenched in positivity and hope.  We can't just settle for our own evangelisation or the evangelisation of those closest to us.  This is not the Christian way.  We must be prepared to carry Jesus and his Gospel message to as many people as we possibly can through our life.  We need to put Christ at the centre and be his voice to all nations, all peoples.  To be truly Christian we must do as the disciples did and carry Jesus and his message to all people, be it on social media, the internet, on the phone, or in person.  Had the disciples failed to do this we would have no Jesus in our lives.  Imagine how empty that life would be? 
Remember, your duty to spread the message of Jesus Christ is not just limited to the people close to you.  In fact, it isn't just limited to the entire human population of our world in your lifetime.  Like the disciples, your witness will hopefully carry the message of Christ well into the future so that another 2000 years from now people are talking about the great disciples of this time and how without their powerful witness the faith would be dead. 
Jesus told the apostles to "Go into the whole world and proclaim the Gospel to every creature".  We need to be disciples for Christ in today's world.  Let the future generations rave about your willingness to speak up for Jesus and how you never shied away from openness and honesty about his loving and merciful message.  Let your children and grandchildren see you stand up for something that will bring eternal life to millions and millions of people!  And remember, you don't need to be a great orator or writer to evangelise.  As Pope Francis has said:  "We evangelise not with grand words, or complicated concepts, but with the joy of the Gospel, which fills the hearts and lives of all who encounter Jesus".  So don't worry, let the joy of the Gospel speak for itself!
The phrase 'do not be afraid' appears often scripture.  It is a strong, powerful message from God about how we must feel when it comes to our faith.  In doing Christ's work and spreading his message we have no need to be afraid.  He is on our side!
Here's the challenge: let your life be a life of evangelisation.  Don't be afraid to share Christ's message with other people.  Let your work reverberate down through the generations where it has the potential to bring millions of lives to eternity with God.  Don't keep good news to yourself.  Use your mustard seed.  Evangelise.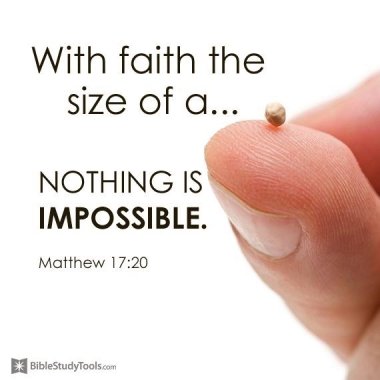 Following a recent discussion on our Facebook page I thought it might be useful to draft up a short note on our Catholic faith and homosexuality.  It is intentionally brief.  For a more in-depth article on the matter please
click this link
.
Our Catholic faith tells us that homosexual acts are wrong. I think it's hard for us to hear this in such an abrupt way in today's world but this is what we are taught by faith. The reason such acts are wrong is that God has ordered us male and female for the authentic union that is marriage between man and woman and to be completely open to the precious gift of new life. Homosexual acts are not ordered in this way and are thus sinful. There are many sinful acts so this isn't necessarily a singling out of homosexual people. Consider sex outside marriage between a man and a woman, which is also wrong, as is the use of contraception.
It's absolutely critical to also bear in mind that having same-sex attraction is different to homosexual acts. Mere attraction is not of itself sinful. It is only when these feelings are acted upon where it is deemed to be wrong.  This is something that many people get confused about.
I think it's also important to see the positive side of the Church's teaching on homosexuality. It seeks to protect humanity by promoting the love between a man and a woman for the sake of giving new life to the world and raising this new life in marriage, which throughout history has been the best place for kids to thrive. The Church doesn't say a man can't love a man or a woman can't love a woman. Indeed, such a notion is completely contrary to Church teaching. It simply states that it is wrong to interfere with God's clear and natural plan for humanity.
It's not about hating homosexuals as many people wrongly think. It's actually about loving everyone and calling them all to live in accordance with God's plan. That too is a form of love though it is often hard for this society to see it in this modern age of relativism.  In my time running the Scots Catholic website and social media accounts I have often been corrected for straying out of line with respect to Church teaching.  I have learned so much in terms of my faith and I am grateful to those who have offered their generous help.  For me, they are simply doing God's work.  They are doing what Jesus did and are challenging me, and I shouldn't be afraid to be challenged.  
In fairness to anyone who abides by the teaching of Christ and his Church on this matter, they are simply trying to live out their lives as God intended and they are well within their rights to stay true to God no matter what the world may tell them.  Jesus and the Apostles were ridiculed and even put to death for going against the tide and remaining faithful to God's teaching. But they remained faithful. And we are called to do the same.
It is also very important to note that there are many, many gay people living out their Catholic faith chastely in the Church. Their call to chastity is no different to the call to chastity of single people in the Church.
And we must remember, the Church is open to all people and she loves all people, especially those of us who sin. That's why I'm a member.
Many people query whether the Church might change its stance with respect to homosexual acts. This is highly unlikely given the wrongs of homosexual acts is contained in scripture, the Word of God. It's also entrenched in nature itself and the ability of man and woman to procreate (something the Church wants to protect for the sake of the family). I appreciate this is a difficult teaching for some, especially in today's society, but the Church can't fit around the whims of society. First and foremost, the Church can't stray from the Truth it has protected for 2000 years. And secondly, it would be impossible to satisfy everyone all of the time.  The Church, like Jesus, is here to challenge us with the Truth.  It is not here so that we can abuse it for our own ends.
The Church is also here to bring God's mercy to us through the
Sacrament of Reconciliation
.  There is no sin we can commit that is too great that we can't reconcile ourselves to God.  He loves us like no other.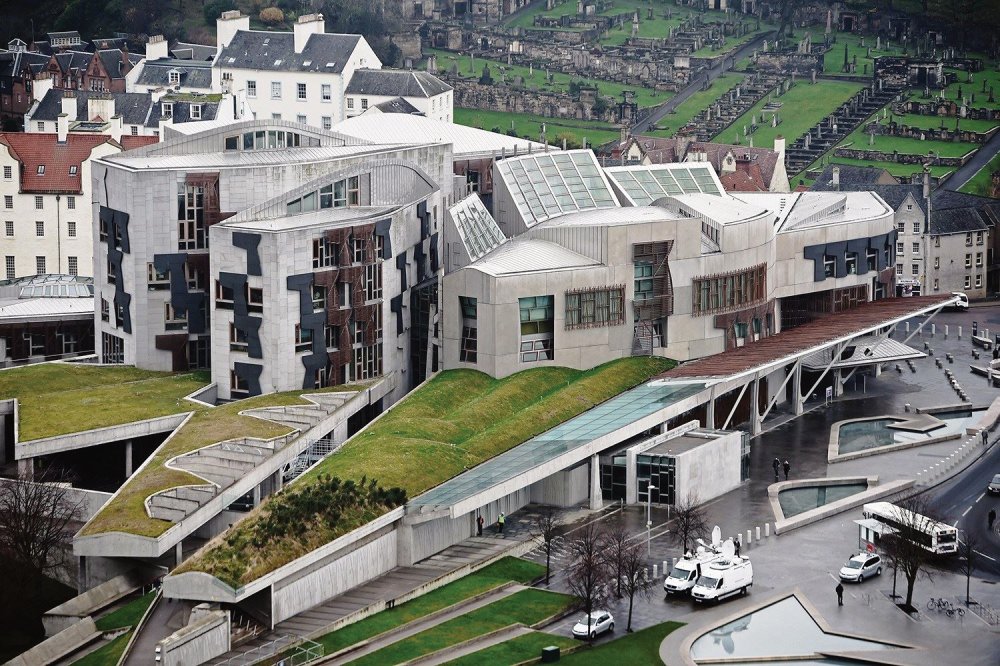 The petition will be debated in Holyrood
Scottish MSPs will today discuss a petition calling on the government to make incest legal between consenting adults over the age of 21. 
The petition, by Richard Morris, claims that the existing law is "inappropriate, unfair, ineffective and discriminatory" and suggests that public "prejudice and bigotry" about incest was caused by ignorance.  He has also apparently likened the issue to historical treatment of homosexuals.
The Catechism of the Catholic Church is clear on the matter of incest and states the following:
'2388Incest designates intimate relations between relatives or in-laws within a degree that prohibits marriage between them. St. Paul stigmatizes this especially grave offense: "It is actually reported that there is immorality among you . . . for a man is living with his father's wife. . . . In the name of the Lord Jesus . . . you are to deliver this man to Satan for the destruction of the flesh. . . . " Incest corrupts family relationships and marks a regression toward animality.'
We are left in no doubt by St Paul's words.  Incest is destruction of the flesh and is mortal sin.  Indeed all instances of sexual relations outside of marriage are sinful and must be avoided.  And look how St Paul uses the name of Jesus to hit home the severity of incest.  It is not in St Paul's name that an individual guilty of incest is to be delivered to the devil, but in the name of Jesus. 
It's interesting that the petitioner Mr Morris cites the treatment of homosexuals to support his case.  The Catholic Church's stance on homosexual acts is clear, and many people in the Church and indeed others who believe such acts to be wrong, have stated their concern that increased liberalism with respect to homosexuality will open wider the floodgates of a deeply disturbing and increasingly sickening new sexual revolution in our society.  I believe Mr Morris's petition is evidence of this.
Our Blessed Mother Mary, when she appeared to the children in Fatima in the early twentieth century, stated that more people go to hell for sins of the flesh than for any other sin.  That's the Mother of God speaking.  It's not the view of some radical religious nut, or priest, or bishop.  It's not even a pope speaking.  It's Mary, the Mother of our God and Queen of Heaven.
So let us pray that Mary's voice will be heard and that our MSPs decide to reject this petition and retain existing laws on incest in our country.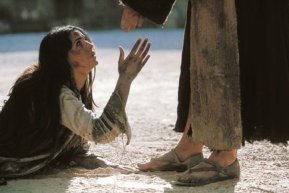 Jesus was compassionate but firm in the Truth
Pope Francis, during his Sunday Angelus, has spoken about the importance of Baptism and the role it plays in our lives.  Having earlier baptised 26 baby girls and boys at morning Mass, the pope was keen to impress upon the gathered faithful the critical nature of this sacrament.
The pope said that in Baptism the Holy Spirit "burns and destroys original sin, returning to baptism the beauty of divine grace."
The pope then stressed the importance of following Jesus and being obedient to the Truth whilst remaining true to Christ's qualities of tenderness and humility.  And here, I think, is the critical issue for us Christians today.  While we must speak the Truth we must do it in a spirit of tenderness and humility.  But similarly, while we must be tender and humble in our approach, we can never stray from the Truth.  It's not a balancing act because that would suggest compromising one or both aspects.  Instead we are called to deliver the Truth in its fullness and to do this in a fully humble and completely tender way.
In my experience people tend to be more inclined to do one more than the other.  For example, some people may reject certain elements of Christ's teaching with the aim of showing more compassion and tenderness to people.  This is because some elements of teaching are difficult to accept, especially set against the backdrop of an increasingly liberal and relativist society.  Others may be more determined to stick rigidly to the Truth but seem to lack that tenderness and humility, especially when they see a threat to Christ's teaching.
Ultimately we need to be firm in both elements.  We need to be firm in our faith, in the same way that Christ was and in the way that God calls us to be.  Jesus' disciples died unimaginable deaths because they were firm in their faith and didn't go along with the popular views of society.  They stuck to their beliefs even though everybody mocked them and thought they were talking nonsense.  They refused to reject the truth of Christ and the Church he established, preferring to invest their lives in being the men Jesus called them to be with the sure and certain hope of an eternal reward.  Similarly, we need to be firm in our tenderness and humility.  Jesus had an uncanny knack of being firm but also loving, gentle and kind.  When he prevented the prostitute from being stoned by the scribes and the Pharisees he was careful to tell her to "go and sin no more".  But he did this while telling her that he didn't condemn her.  He wanted her to stop sinning, to stick to the Truth.  But he also wanted her to know that she was loved and that mercy would be shown to her.
It's important for us to remain true to both aspects when it comes to our faith.  We must be true to Christ and his teaching and we must be tender and humble in remaining faithful to that teaching.  The Truth is what it is and it doesn't change.  It can be found in your copy of the
Catechism of the Catholic Church
.  And the tenderness and humility we need in order to take that Truth to others can be found in the loving person of Jesus Christ.
So, is it possible to be both faithful to the Truth and be tender and humble?  Yes.  Just look to the example of Jesus and in him you will find the perfection of fulfilling both aspects.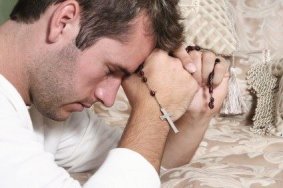 Guys: don't be afraid to pick up your Rosary beads
In our mixed up world of today we are frightfully obsessed with pitting men against women and women against men. For some strange reason the idea of men and women teaming up and complimenting each other has been lost in a society obsessed with competing with one another and forgetting our most basic call to love.
The Catholic Church is a great believer in the complimentary of the sexes and the need for man and woman to come together as one flesh. And why wouldn't it be? The whole of humanity hinges on it after all!
First we had Paul VI and his encyclical Humanae Vitae, then we had John Paul II and his talks on Theology of the Body. And now we have Bishop Olmsted of Phoenix giving his view on the matter, as he focuses on challenging Catholic men to be real men for the woman in their life. Too many Catholic husbands forget their marital obligation and fall into the trap of thinking that they are more important than their wife. Listen up guys....you are not more important than your wife. She is far more important than you!
The temptations of the world are put there by the devil to lure men away from the commitment they have made to their wives. He desperately prowls around laying traps to seduce men and take their gaze and attention away from their beloved.  And if he succeeds he will not only have lured those men from their wives, he will also have lured them away from God. And that is his main aim.
The sexual act is at the very centre of God's plan for humanity. His first instruction to mankind was to "be fruitful and multiply". Why do you think sex has become so distorted? Because it's critical to God's divine plan and is thus the devil's favourite point of attack!
With this in mind the call of Bishop Olmsted is one that is most timely and it is a call that all men would do well to take on board. While it may be hard to believe, the future of our society depends so much on strong men, especially strong Christian men rooted in Christ.  The Bishop suggests all Catholic men do the following on a daily basis: pray, go to Mass (where possible), read the Bible, and examine your conscience before bed.  He also suggests that men go to Confession on a monthly basis. All of this coupled with an unconditional and dedicated commitment to our wives would put the evil one well and truly on the back-foot. There is nothing satan hates more than a committed Catholic man, dedicated to his wife and family, who has every intention of sticking to God's divine plan.
The priority of every Catholic husband must be to ensure his wife and children get to Heaven. Everything else must take second place.  And so, in the words of St Paul, let us "put on the armour of God [and] stand firm against the tactics of the devil."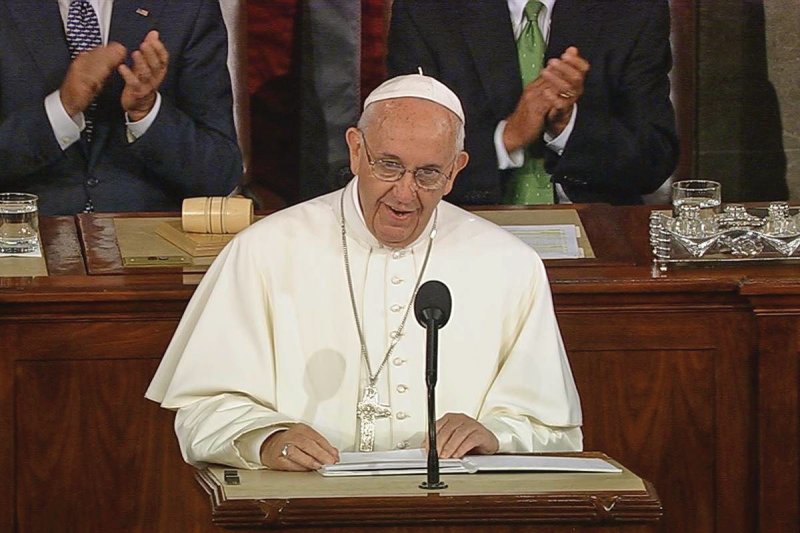 The pope received several standing ovations in Congress
Pope Francis, in his historic address to US Congress, has urged the world to follow Christ's Commandment of love.  The pope used the opportunity to tackle critical issues such as the dignity of human life, the death penalty and the refugee crisis.  He also addressed recent attacks on marriage and family life, and his concerns that the very basis of the family and marriage is being called into question. 
Here are the main quotes from the pope's address to USC ongress this afternoon:
Pope Francis on the golden rule:
"Let us remember the golden rule: do unto others as you would have them do unto you."
On the dignity of human life:
We must "protect by means of the law, the image and likeness fashioned by God in every human life."
We must recognise the "transcendent dignity of the human being".
"The golden rule [to do unto others as you would have done unto you] also reminds us of our responsibility to protect and defend human life at every stage of its development."
On the family:
"The family should be a recurrent theme….how essential the family has been to the building of this country.  I cannot hide my concern for the family which is threatened, perhaps as never before from within and without.  The very basis of the family and marriage is being called into question."
"I can only reiterate the importance and, above all, the richness and the beauty of family life."
"I would like to call attention to those family members who are most vulnerable, the young.  Their problems are our problems.  Our young people are precious."
"We live in a culture that threatens young people not to start a family."
On the death penalty:
"Let's abolish the death penalty here and everywhere. No punishment should exclude hope or the possibility of conversion."
On politics and society:
"Preserve and defend the dignity of your fellow citizens in pursuit of the common good."
"We are all worried by the disturbing social and political situation of the world today."
"It can be no more us vs them. We must confront every kind of polarisation. Our response must be hope and healing, peace and justice."
"Safeguard religious freedom, intellectual freedom, and individual freedom.  We must be specially attentive to every type of fundamentalism."
"Politics must be used to build the common good."
"It's my duty to build bridges and help all men and women to do the same."
"We have to ask ourselves: why are deadly weapons being sold to those who plan to inflict untold suffering on individuals and society?"
"It is our duty to confront the problem and stop the arms trade."
On the elderly:
The elderly are the "storehouse of wisdom".
On the refugee crisis:
"We must view them as persons, seeing their faces, listening to their stories, and try to respond as best we can."
On poverty:
"The fight against poverty and hunger must be fought constantly and on many fronts, especially in its causes."
On business:
"Business is a noble vocation, especially in its creation of jobs to the common good."
On the environment:
"I'm convinced that we can make a difference, I'm sure."
"We have an obligation to our future generations. The time is now."
/