Shopping Cart
Your Cart is Empty
There was an error with PayPal
Click here to try again
Thank you for your business!
You should be receiving an order confirmation from Paypal shortly.
Exit Shopping Cart
Calling Scotland's 841,000 Catholics to unite as one voice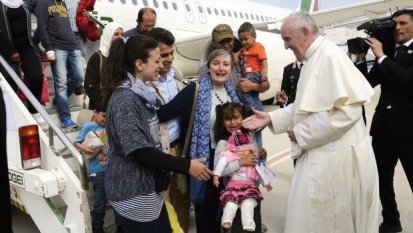 Pope Francis welcomes some of the migrants to Rome
Pope Francis has once again thrust the Catholic Church into the spotlight; this time by bringing a group of twelve Syrian migrants from the island of Lesbos to live in Rome.  The families travelled with the pope back to Italy after he made a visit to the small Greek island last weekend.  It is understood the three families, all Muslim, were fully prepped for the move ahead of the pope's visit.
The finer details of how all of this will pan out remain to be seen, but the gesture itself is one of great love and generosity on the part of Francis.  It is dynamic, reactive, and challenging.  In many respects it bears the hallmarks of Christ himself.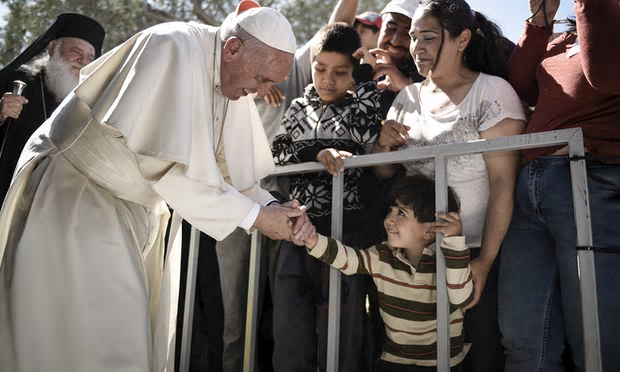 And while he had to leave huge numbers of migrants behind in Lesbos, Francis left them in no doubt that he loves each and every one of them as he told them: "you are not alone".  He later followed this up with a call to Western leaders to do more to accommodate the migrants.   
Yet the challenge set down by the pope is not just for political leaders.  Each one of us is called to rise to his challenge and to show similar love and compassion to the poor and needy in our communities.  So before we criticise others for their failure to act, we need to think about what we ourselves are doing for the good of humanity.  It might only be small gestures of love or kindness, but remember, each little gesture creates another building block for the Kingdom of God.
For all of the criticism Pope Francis attracts, particularly from his own household, he has the knack of showing great love to all people, especially to those in great need.  In all honesty, I wish I could have even a tiny percentage of the compassion, mercy and humility that this man clearly has in abundance.  He is, in many respects, a world leader in love.  Isn't that precisely what God's representative on earth should be?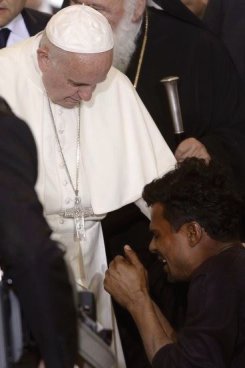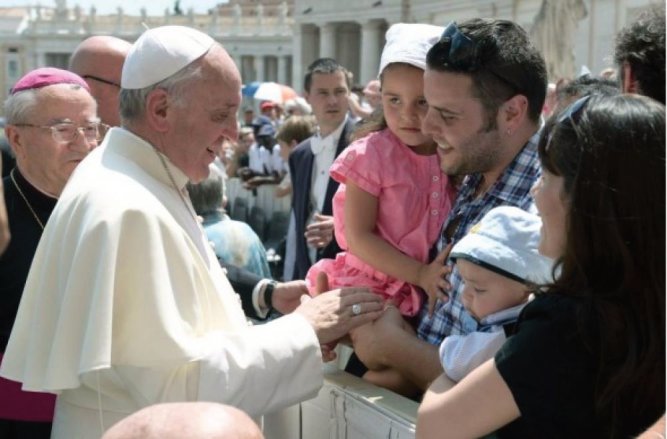 Tim Stanley, in his latest blog post, gets to the heart of post-Synod exhortation Amoris Laetitia, bypassing all the drama and criticism, and appreciating the document for what it truly is: 'a wise lecture on the meaning of love that is built entirely on Catholic teaching'.
He sums it up saying: 'there's an ideal family, there's a broken reality and the bridge between the two must be the Catholic Church'.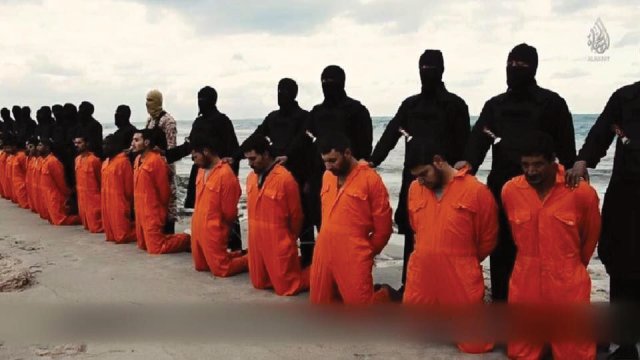 When will the West listen?
A motion is to be put before the UK Parliament next week calling on the House to recognise that Christians and other minority groups in the Middle East are facing genocide.
The terror being wrought by ISIS is well known to all, though the fact that it is mainly targeted towards Christians is not so well documented in the West.
This is an opportunity for the UK government to take a stand against ISIS by declaring their actions to be a genocide against Christians, Yazidis and other religious minorities.  As Pope Francis said: "It is wrong to look the other way, and remain silent."  We all know the situation in the Middle East, and now is our chance to act and to speak up.
Please, please contact your MP today and encourage them to take part in this debate which will take place in Parliament next Wednesday 20th April.  Aid to the Church in Need UK has helpfully drafted up a letter and included a link to obtain the contact details of your MP.  You can find it all by clicking
here
.
We can no longer allow innocent blood to flow under our feet while we do nothing.  We need to act to stop this murder.  Please, help the helpless and write to your MP today.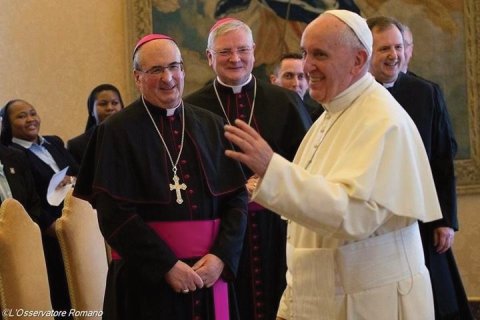 Pope Francis has addressed the members of the Scots College in Rome on the 400 anniversary of the college's founding.  Addressing the gathered, including Archbishop Philip Tartaglia and Archbishop Leo Cushley, the pope urged the seminarians to "have the same selfless spirit of their [martyr] predecessors".  He then urged the men to give themselves generously to their priestly formation so that "your years in Rome may prepare you to return to Scotland and to offer your lives completely".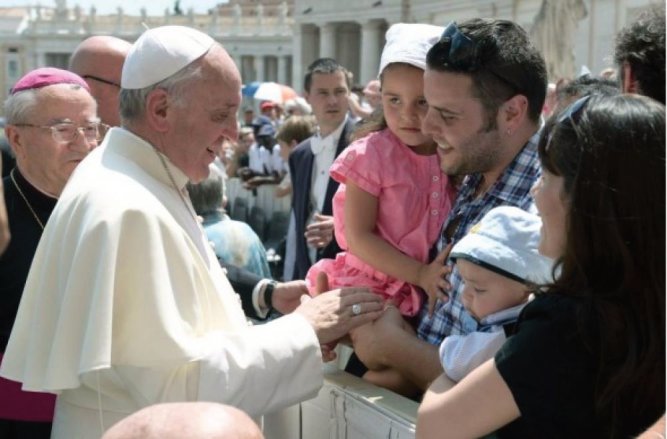 In his new exhortation,
Amoris Laetitia (The Joy of Love),
 Pope Francis has expressed the need to view the family unit as an opportunity rather than a problem, and has encouraged the Church to be more understanding and compassionate towards those who experience difficulties in family life.  There is a real sense of challenge in the document; a challenge to a deeper, less self-centred love towards all people, coupled with a deeper sense of humility.
The document, which runs to 264 pages, also speaks highly of the value of children and the need for married couples to be open to the prospect of new life.  It emphasises the need to see the family unit as a church and provides insight into the various reasons that have contributed to the breakdown of the family in our world today.  He was also critical of those who are narcissistic and irresponsible in relationships saying: "We treat affective relationships the way we treat material objects and the environment: everything is disposable; everyone uses and throws away, takes and breaks, exploits and squeezes to the last drop. Then, goodbye. Narcissism makes people incapable of looking beyond themselves, beyond their own desires and needs. Yet sooner or later, those who use others end up being used themselves, manipulated and discarded by that same mind-set."
As expected, the pope has not made any moves to change Church teaching and matters such as contraception, same-sex marriage, abortion and holy communion for the divorced and remarried have not been given the liberal treatment that many media outlets had hoped for.  This, of course, was never in doubt. 
However, Francis has encouraged the Church to give consideration to how it can best serve those who do not live in accordance with Church teaching, especially when it comes to reconciling them to God.  Bishops, priests and Catholic lay people are all being challenged to be the merciful face of Christ to those in difficult situations, while ensuring that the beautiful teaching of the Church is preserved.  There is also a challenge to be more positive about Church doctrine, to present it in a way that reveals its true beauty and goodness.
While we are not yet in a position to go into detail on the exhortation we will be posting a number of related content on our Facebook and Twitter feeds over the coming days.  We also expect to publish more posts here on our blog so please do check it regularly.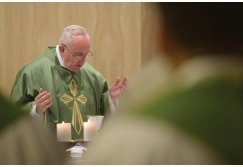 Pope Francis has urged people to more consistent in their faith, even to the point of martyrdom.  During his morning homily at Casa Santa Marta on Thursday the pope described the true Christian witness as someone who is "consistent" in what he says, what he does, and what he has received, namely the Holy Spirit. 
He continued: "It is the witness of our martyrs today – so many! – chased out of their homeland, driven away, having their throats cut, persecuted: they have the courage to confess Jesus even to the point of death.  It is the witness of those Christians who live their life seriously, and who say: 'I can't do this; I cannot do evil to another; I cannot cheat; I cannot lead life halfway, I have to give my witness'.  And the witness consists in saying what has been seen and heard in faith, namely the Risen Jesus, with the Holy Spirit that has been received as a gift."
The pope then went on to say that the Church today "needs witnesses, martyrs.  These are the witnesses, that is, the saints, the saints of everyday, of ordinary life, but life [lived with] consistency; and also the witness 'to the end', even to death.  These are the lifeblood of the Church; these are the ones that carry the Church forward, the witnesses who attest that Jesus is risen, that Jesus is alive, and they bear witness through the consistency of their life, with the Holy Spirit they received as a gift."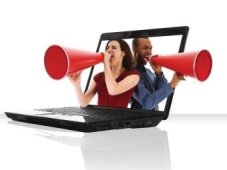 Do you speak openly about your faith to others?  Are you not afraid to be frank about how your religion shapes your moral code?  Do you even go as far as to try to bring others round to your way of thinking on social media sites such as Facebook and Twitter?
In the New Evangelisation just a few years back, Pope Benedict XVI encouraged us to get out into the world to preach the Good News of Jesus Christ.  And he wanted us to use every available platform at our disposal in order to do this.  He used the humble but powerful image of a mustard seed from the Gospel, suggesting that if used effectively a small seed of faith has the potential to bring people to God.  His words were: "I have a mustard seed, and I'm not afraid to use it".  In today's age we are blessed to have social media forums like Facebook to speak more openly about our faith and to tap into a seemingly infinite knowledge base.  While social media can often be a curse there is no doubt it has opened up new avenues of opportunity for spreading the Gospel.
Yet, while some people seem content to do this, many more are not.  In today's secular relativist world it is undoubtedly a big challenge for people to spread their faith by means of social media.  There is fear of criticism and mocking.  There is also fear of offending people or of compromising long-held friendships.  It is a significant problem for our faith and our Church.  And it is an even bigger problem for Jesus. 
While new age beliefs are thrust onto social media at an astounding rate, somehow managing to gather almost unanimous support in the process, Jesus is left to feed off the few scraps that are left.  People would rather post and read quotes about being true to oneself and looking after number one rather than the horrific thought of making love of God and neighbour our priority.  Quotes from famous authors or even the Dalai Lama have the potential to be of untold worth, but their value often pales in comparison to the Word of God or quotes from the Saints.
The Christian message is a tough one because it asks us to put ourselves in third place, behind God and all those around us.  It also asks us to take up our cross on a daily basis and follow Jesus, accepting the suffering that this will inevitably bring.  It also expects us to toe the line on controversial issues such as abortion and same-sex marriage.  It is, in all respects, a challenge of great proportions.  But it is not without its rewards.
And as if this challenge wasn't difficult enough we are also expected to take Jesus' message of love and mercy to all people.  Not just one or two, but to everyone.  Had Jesus not called the Disciples to his side and taught them his message, what hope would there be?  Had the Disciples not then taken that message of Jesus to others, what hope would we have today? 
You see our faith is a faith of action, full of energy and enthusiasm, drenched in positivity and hope.  We can't just settle for our own evangelisation or the evangelisation of those closest to us.  This is not the Christian way.  We must be prepared to carry Jesus and his Gospel message to as many people as we possibly can through our life.  We need to put Christ at the centre and be his voice to all nations, all peoples.  To be truly Christian we must do as the disciples did and carry Jesus and his message to all people, be it on social media, the internet, on the phone, or in person.  Had the disciples failed to do this we would have no Jesus in our lives.  Imagine how empty that life would be? 
Remember, your duty to spread the message of Jesus Christ is not just limited to the people close to you.  In fact, it isn't just limited to the entire human population of our world in your lifetime.  Like the disciples, your witness will hopefully carry the message of Christ well into the future so that another 2000 years from now people are talking about the great disciples of this time and how without their powerful witness the faith would be dead. 
Jesus told the apostles to "Go into the whole world and proclaim the Gospel to every creature".  We need to be disciples for Christ in today's world.  Let the future generations rave about your willingness to speak up for Jesus and how you never shied away from openness and honesty about his loving and merciful message.  Let your children and grandchildren see you stand up for something that will bring eternal life to millions and millions of people!  And remember, you don't need to be a great orator or writer to evangelise.  As Pope Francis has said:  "We evangelise not with grand words, or complicated concepts, but with the joy of the Gospel, which fills the hearts and lives of all who encounter Jesus".  So don't worry, let the joy of the Gospel speak for itself!
The phrase 'do not be afraid' appears often scripture.  It is a strong, powerful message from God about how we must feel when it comes to our faith.  In doing Christ's work and spreading his message we have no need to be afraid.  He is on our side!
Here's the challenge: let your life be a life of evangelisation.  Don't be afraid to share Christ's message with other people.  Let your work reverberate down through the generations where it has the potential to bring millions of lives to eternity with God.  Don't keep good news to yourself.  Use your mustard seed.  Evangelise.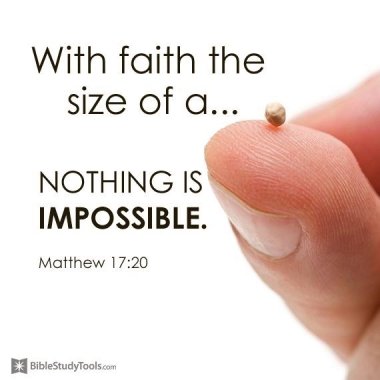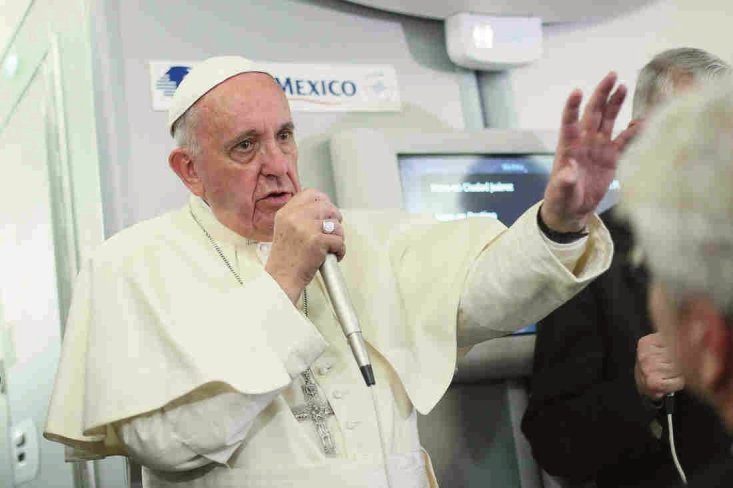 Pope Francis didn't just talk about Donald Trump's value as a Christian and contraception on his latest flight home to Rome.  There is so much more that the mainstream media has failed to cover.  So here it is....the stuff you probably haven't yet heard about:
Pope Francis on paedophilia in the Church and the part played by Pope Benedict XVI to eradicate it:
"First, a bishop who moves a priest to another parish when a case of pedophilia is discovered is a reckless [inconsciente] man and the best thing he can do is to present his resignation. Is that clear?
Cardinal Ratzinger deserves an applause. Yes, an applause for him. He had all of the documentation. He's a man who as the prefect of the Congregation for the Doctrine of the Faith had everything in his hands. He conducted all the investigations, and went on, went on, went on, until he couldn't go any further. But, if you remember, 10 days before the death of St. John Paul II, in that Via Crucis of Holy Friday, he said to the whole Church that it needed to clean up the dirt of the Church. And in the Pro-Eligendo Pontefice Mass, despite knowing that he was a candidate, he wasn't stupid, he didn't care to "make-up" his answer, he said exactly the same thing. He was the brave one who helped so many open this door. So, I want to remember him because sometimes we forget about this hidden works that were the foundations for "taking the lid off the pot."
And, the final thing I would like to say that it's a monstrosity, because a priest is consecrated to lead a child to God, and he eats him in a diabolical sacrifice. He destroys him."


Pope Francis on same-sex unions and adoption by same-sex couples:
"I think what the Church has always said about this. "
"On people of the same sex, I repeat what I said on the trip to Rio di Janeiro. It's in the Catechism of the Catholic Church."


Pope Francis on abortion:

"Abortion is not the lesser of two evils. It is a crime. It is to throw someone out in order to save another. That's what the Mafia does. It is a crime, an absolute evil.
Abortion is not a theological problem, it is a human problem, it is a medical problem. You kill one person to save another, in the best-case scenario. Or to live comfortably, no?  It's against the Hippocratic oaths doctors must take. It is an evil in and of itself, but it is not a religious evil in the beginning, no, it's a human evil. Then obviously, as with every human evil, each killing is condemned."


Pope Francis on the European Union:
"I like this idea of the re-foundation of the European Union, maybe it can be done, because Europe — I do not say is unique, but it has a force, a culture, a history that cannot be wasted, and we must do everything so that the European Union has the strength and also the inspiration to make it go forward. That's what I think."


Pope Francis on the reintegration into the Church of re-married persons:
"Integrating in the Church doesn't mean receiving Communion. I know married Catholics in a second union who go to church, who go to church once or twice a year and say I want communion, as if joining in Communion were an award. It's a work towards integration, all doors are open, but we cannot say, "from here on they can have Communion." This would be an injury also to marriage, to the couple, because it wouldn't allow them to proceed on this path of integration. And those two were happy. They used a very beautiful expression: we don't receive Eucharistic Communion, but we receive communion when we visit hospitals and in this and this and this. Their integration is that. If there is something more, the Lord will tell them, but it's a path, a road."

On Pope John Paull II's friendship with Ana Teresa Tymieniecka:
"In my own experience, including when I ask for advice, I would ask a collaborator, a friend, I also like to hear the opinion of a woman because they have such wealth. They look at things in a different way. I like to say that women are those who form life in their wombs — and this is a comparison I make — they have this charism of giving you things you can build with. A friendship with a woman is not a sin. [It's] a friendship. A romantic relationship with a woman who is not your wife, that is a sin. Understand?
But the Pope is a man. The Pope needs the input of women, too. And the Pope, too, has a heart that can have a healthy, holy friendship with a woman. There are saint-friends — Francis and Clare, Teresa and John of the Cross — don't be frightened. But women are still not considered so well; we have not understood the good that a woman do for the life of a priest and of the church in the sense of counsel, help of a healthy friendship."

And finally, what did the pope ask for in Guadalupe?
"I asked for the world, for peace, so many things. The poor thing ended up with her head like this (raises arms around head). I asked forgiveness, I asked that the Church grows healthy, I asked for the Mexican people. And another thing I asked a lot for: that priests to be true priests, and sisters true sisters, and bishops true bishops. As the Lord wants. This I asked a lot for, but then, the things a child tells his mother are a bit of a secret."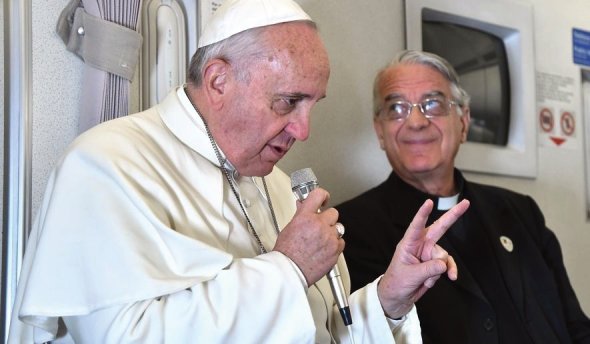 Another in-flight interview, yet another media frenzy.  It seems that every time Pope Francis takes to the skies there is more and more controversy, particularly from those who seem to have a strange interest in changing Church teaching.
This time one of the more interesting comments from the Holy Father was on the subject of contraception.  The pope was asked a question about the Zika virus and whether abortion [as the lesser of two evils] or avoiding pregnancy would be acceptable courses of action for women to take.  In response the pope stated that "Abortion is not the lesser of two evils. It is a crime. It is to throw someone out in order to save another. That's what the Mafia does. It is a crime, an absolute evil."  So that is pretty clear.
But it's what he then went on to say that may be a cause for concern for some.  He said: "Paul VI, a great man, in a difficult situation in Africa, permitted nuns to use contraceptives in cases of rape."  He added later: "avoiding pregnancy is not an absolute evil. In certain cases, as in this one, or in the one I mentioned of Blessed Paul VI, it was clear."  Francis is, of course, referring to Pope Paul VI, one of the greatest and most outspoken proponents of Catholic teaching on sexuality.  So is the pope suggesting that the use of contraceptives is okay? 
In order to tackle this question it is perhaps best to give due consideration to Church teaching on the matter.  Firstly, by referring to 'avoiding pregnancy not being an absolute evil' the pope isn't necessarily referring to contraception.  For some time the Church has accepted the use of natural family planning by married couples.  This is where a couple recognise their own pattern of fertility and use this knowledge to plan a family in order to give them the opportunity to raise their children in the best environment possible.  Natural family planning is not contrary to the teaching of the Church in the same way as contraception because, unlike contraception, natural family planning is still open to new life during each sexual encounter and the couple also give themselves completely to the other.  With contraception there is a clear barrier between the man and woman which prevents one giving him or herself completely to the other and there is also a distinct lack of openness to new life.          
As Catholics we are called to give ourselves completely to the other in marriage.  And as sexual union is part of our marriage then we must be prepared to give ourselves completely to the other each time we embrace that act. We have to be a gift to our spouse.  Totally and unconditionally.  If we do not do this i.e. by using contraception, then we are acting contrary to Church teaching.  This is why contraception is immoral. 
So what about the nuns in Africa?  In these cases there would have been no voluntarily act of self-giving on the part of the nuns.  The nuns did not desire to participate in this sexual encounter.  As a result the use of birth control in this instance is not viewed as being an immoral barrier between the self-giving love of one spouse to another with the accompanying openness to new life.  Rather it is seen as an act of self-defence on the part of someone upon whom a criminal act is being perpetrated.  Further, the sexual encounter in this case was not within the realm of marriage i.e. it was not conjugal.  Therefore, it actually falls outwith Church teaching on the issue (
an issue tackled by Jimmy Akin here
).  This, I expect, is why Pope Paul VI sanctioned their use in these circumstances.
This, of course, is entirely different from the situation surrounding the Zika virus.  Here we are talking about women who are voluntarily engaging in sexual relations but who are using contraceptives to prevent new life.  This is clearly immoral and contrary to Church teaching.  These women do, however, have recourse to natural family planning, which is very much in accordance with the Church and is not immoral.
Let's be clear, Church teaching on contraception is not about to change.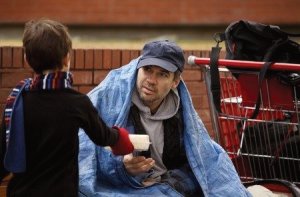 A number of weeks ago I saw a great post on Facebook about making up gift bags for the homeless.  I followed this up with my own post on the matter and it was warmly welcomed.  But as with a lot of these things the impetus faded and I never really got things properly off the ground.
But thank goodness for Lent!  The season for getting up off my backside and actually doing something positive for those in need is here and I feel the need to respond.  Our call to help the poor is, of course, a year round one but Lent is a great time to really kick-start a new initiative. 
So, I have set about making up a small, but hopefully useful, gift bag for some of the homeless around where I work.  And I wonder if you would like to do it too?  Now I appreciate we all have various commitments and there are so many of you out there who will already be giving so much of your time to the poor.  And I know that there are already countless wonderful people out in the streets on a daily basis doing incredibly selfless work for those in most need.  So this isn't for everybody.
But if you do feel the call to help, why not consider making up some bags of kindness and distributing them to a homeless person this Lent, and beyond?  I have decided to make up at least two each Friday during Lent and to take them out with me onto the streets, where I will hand it over to a couple of people in need.  All being well I will ask the person their name and introduce myself to them, so that I am not just thrusting a bag into their hand and saying 'see ya later'.  That seems a bit impersonal and rude.  It's nice to spend a bit of time with the homeless, even if it's just a minute or two.  Maybe they have something they would like to share with another person, or maybe they just need to feel loved.
Suggested items for your gift bag
Your gift bag will, of course, go a long way to making someone feel loved.  In terms of what to put in it, I have opted for the following:
Gloves, socks, toothbrush, toothpaste, deodorant, Kleenex tissues, water, cereal bar, chocolate, fruit, chewing gum, and a few pounds if you can spare it.
It's really up to you what you want to put in it.  The main thing is that you have gone to the effort of making it up and giving it to someone who needs it. 
And here's a thought….why not get your kids to help you?  It could be great fun to get the kids involved in making up the bags and perhaps they can assist you when you go out onto the streets.  It lets them see you engaging with the poor and encourages them to do the same as they get older.    
I fondly recall one of the first things Pope Francis said as pontiff, he said that we need to get close to the poor and "touch their wounds".  That has stuck with me ever since.  We need to "touch their wounds"!  That is an incredibly intimate and personal thing to do.  It's also frightening and distasteful for some.  But if we want to be like Jesus we need to get on our knees and we need to get the dirt on our hands.  We are the hope for our poor people, and this small act of love and kindness is a real opportunity to let Christ's love shine through us and out into the world.
/